Pets have a special place in our hearts, and for children, they are often much more than just animals—they're companions, playmates, and sources of endless joy. When it comes to choosing the best pets for your home, it's not just the parents who have a say; children's preferences matter too. In this comprehensive blog post, we'll embark on a delightful journey through the top 10 best pets for homes, as chosen by the children themselves.
List of Top 10 Best Pets for Home According to Children
1. Dogs – Loyal Playmates
2. Cats – Independent Cuddlers
3. Hamsters – Tiny Explorers
4. Fish – Underwater Wonders
5. Guinea Pigs – Gentle Companions
6. Rabbits – Furry Friends
7. Birds – Feathered Talkers
8. Turtles – Slow and Steady Pals
9. Gerbils – Active Explorers
10. Guinea Fowl – Unconventional and Quirky
Best Pets For Home According To Children
1. Dogs – Loyal Playmates
They are unquestionably the closest companions of every child, and children from all corners of the globe adore their presence. Dogs are celebrated for their steadfast loyalty, boundless affection, and boundless energy, rendering them ideal playmates for kids of any age. From tiny Chihuahuas to gentle Golden Retrievers and playful Labradors, there's a dog breed to suit every family's lifestyle.
One of the many benefits of having a dog as a family pet is the opportunity it provides for children to learn responsibility. Caring for a dog involves feeding, grooming, exercise, and even basic training, which can instill a sense of responsibility and empathy in young minds.
Read More: Top 10 Best Dog Breeds To Welcome Into Your Home
2. Cats – Independent Cuddlers
Cats are intriguing creatures that capture the hearts of many children. They are known for their independent nature and can be quite selective when it comes to showing affection. However, when a cat chooses to cuddle, it's a magical moment. Their soft purrs and gentle nuzzles can bring comfort and warmth to any home.
Caring for a cat also teaches kids about respecting boundaries and understanding non-verbal cues, valuable life skills that go beyond pet ownership.
3. Hamsters – Tiny Explorers
For families looking for a low-maintenance pet suitable for responsible kids, hamsters are often a great choice. These tiny creatures are easy to care for and provide endless entertainment as they scurry around their cages, run in their wheels, and explore tunnels.
Hamsters are nocturnal animals, so they're most active during the evening and nighttime hours. This can be a fascinating aspect for children to observe, as they learn about the natural behaviors of animals.
Read More: Scientific Reason Behind Dogs Being So Friendly
4. Fish – Underwater Wonders
Aquariums filled with colorful fish are like living works of art that captivate the imagination of children. Watching fish glide gracefully through the water can be a soothing and mesmerizing experience.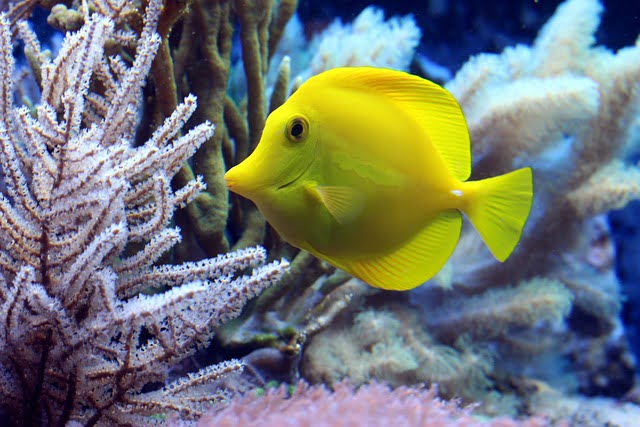 Fish also provide an opportunity for kids to learn about ecosystems, water chemistry, and the importance of maintaining a clean and healthy environment for their aquatic friends.
5. Guinea Pigs – Gentle Companions
Guinea pigs are known for their gentle and social nature, making them ideal pets for families with children. These small rodents enjoy human interaction and can become quite attached to their young caregivers.
Caring for guinea pigs involves responsibilities like feeding, cleaning their enclosures, and providing fresh hay and vegetables. This teaches kids about daily routines and the importance of consistent care.
 Read More: 10 Importance of Animals in Our Life
6. Rabbits – Furry Friends
Rabbits are soft, cuddly, and incredibly cute, making them a popular choice among children. They enjoy being petted and playing with their human friends.
Rabbits are known for their intelligence and can even be litter-trained, which is a fun and educational aspect for kids to explore.
7. Birds – Feathered Talkers
Birds, especially parrots and budgies, can be delightful companions for children. Their playful antics, colorful plumage, and, in some cases, the ability to mimic speech and sounds can provide endless entertainment.
Owning a bird can also be an educational experience, as kids learn about the diverse species of birds and their unique behaviors.
Read More: Top 10 Most Friendly Animals to Humans in the World
8. Turtles – Slow and Steady Pals
Turtles are fascinating reptiles that intrigue children with their slow and steady movements. They require minimal interaction but can live for many years, offering a long-lasting companionship experience for kids.
Caring for a turtle involves maintaining a clean habitat with access to water and a basking area, which can be a fun and educational responsibility for children.
9. Gerbils – Active Explorers
Gerbils are small rodents known for their curiosity and activity. Children find them captivating to watch as they burrow, scurry around their cages, and engage in playful behavior.
Caring for gerbils teaches kids about the importance of providing a stimulating environment and social interaction for their pets.
Read More: The Top 11 Greatest Mountains in the World
10. Guinea Fowl – Unconventional and Quirky
While guinea fowl might not be the most conventional choice for a pet, their distinctive looks and amusing behavior can make them unique companions for adventurous children. Guinea fowl are known for their distinctive calls and adaptability to various environments.
Owning guinea fowl can be an educational experience, as children learn about their natural habits and behaviors, making it an unconventional yet fascinating choice for families with a sense of adventure.
Conclusion
In the world of pet ownership, the preferences and desires of children play a significant role in the choice of family pets. The bond between a child and their pet is a special one, filled with love, companionship, and valuable life lessons.
While children have their favorite pet choices, it's crucial for parents to be actively involved in the decision-making process. The responsibility of caring for a pet falls on the entire family, so it's essential to choose a pet that aligns with your family's lifestyle, values, and the level of care you can provide.
About Author