10 Most Amazing Rock Formations in the World
There's something strangely soothing about a tourist attraction that predates humanity and is likely to outlive it as well. Many of the Earth's most captivating landscapes have been sculpted from solid rock by the elements over countless millennia. It's purely coincidental that we now find them so entrancing.
Here are the greatest hits of the world's rock formations – from mysterious monoliths in rural Russia to Australia's largest wave…
1. Uluru (Ayers Rock) – Australia
Uluru, also known as Ayers Rock, is a massive sandstone monolith located in Uluru-Kata Tjuta National Park, Australia. Rising 348 meters above the surrounding desert, Uluru is famous for its striking red color and spiritual significance to the Aboriginal people. It is one of Australia's most iconic landmarks and attracts visitors from around the world.
Read More: 10 most colorful natural places in the world
2. The Wave – United States
Located in Arizona, USA, the Wave is a mesmerizing sandstone rock formation characterized by its undulating, wave-like patterns. Formed by wind and water erosion, the vibrant and intricate lines make it a popular destination for hikers and photographers. Due to its delicate nature, access to the Wave is limited and requires a permit.
3. The Giant's Causeway – Northern Ireland
Situated on the coast of County Antrim, Northern Ireland, the Giant's Causeway is a UNESCO World Heritage site and a geological marvel. This passageway made up of around 40,000 tightly fitting basalt columns, came into existence through volcanic activity millions of years ago. It has captivated visitors with its unique formations and mythical legends.
Read More: 12 Best Natural Wonders in Alaska
4. Zhangjiajie National Forest Park – China
Situated within China's Hunan Province, Zhangjiajie National Forest Park is celebrated for its towering sandstone pillars adorned with vibrant green vegetation. These unique formations served as an inspiration for the floating mountains in the movie "Avatar." The park's breathtaking scenery and awe-inspiring rock formations have made it a popular tourist destination.
5. The Wave Rock – Australia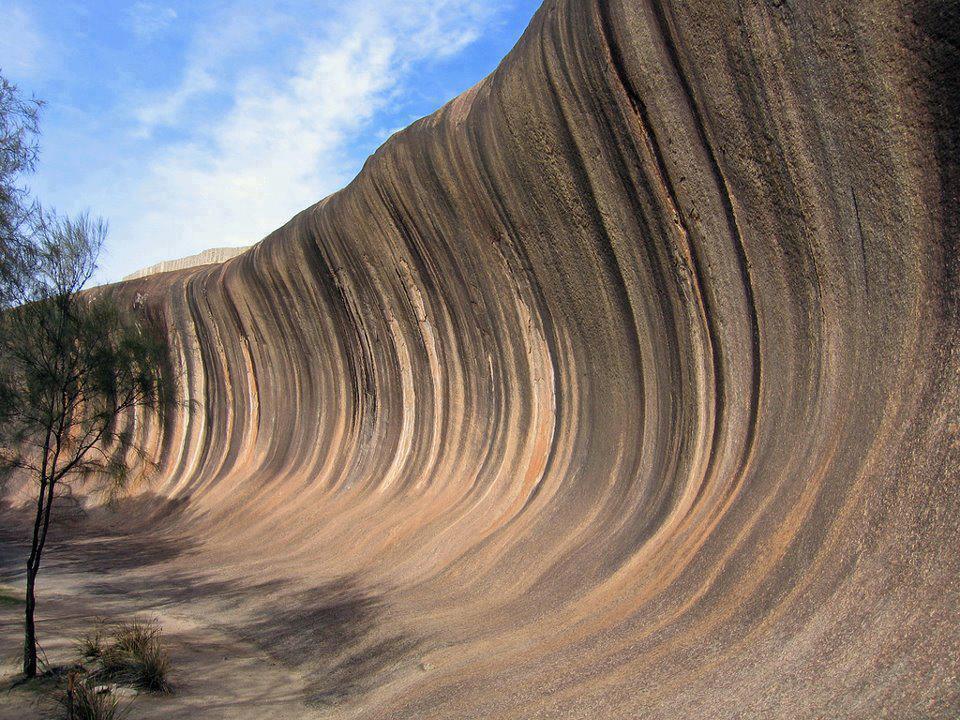 Found in Western Australia, the Wave Rock is a gigantic granite rock formation that resembles a massive ocean wave frozen in time. This 15-meter-high and 110-meter-long rock formation gets its name from the wave-like shape created by weathering and erosion over millions of years. It is a popular tourist attraction and an excellent spot for photography.
Read More: Exploring the Top 11 Mountain Peaks in the World
6. Meteora – Greece
Meteora, meaning "suspended in the air," is a rock formation in central Greece. It is home to several monasteries perched atop towering sandstone cliffs. These monasteries, constructed by monks in the 14th century, offer breathtaking views of the surrounding landscape. Meteora's unique combination of natural beauty and human-made wonders makes it an awe-inspiring destination.
7. Bryce Canyon – United States
Located in Utah, USA, Bryce Canyon National Park is famous for its unique geological structures called hoodoos. These tall, slender rock formations, composed of sedimentary rocks, create a dramatic and awe-inspiring landscape. The park's red, orange, and white hoodoos, set against a backdrop of clear blue skies, create a truly magical sight.
 Read More: 10 Breath-taking Places You Must Visit Before You Die
8. The Bungle Bungle Range (Purnululu National Park) – Australia
Situated in Western Australia, the Bungle Bungle Range is a striking sandstone formation known for its beehive-like domes. The distinct orange and black stripes across the domes create a visually captivating landscape. The rugged beauty and remote location of the Bungle Bungle Range make it a unique and remarkable natural wonder.
9. The Arches National Park – United States
Located in Utah, USA, Arches National Park is home to over 2,000 natural sandstone arches, including the iconic Delicate Arch. Over the course of millions of years, erosion has sculpted these arches, resulting in the creation of breathtaking rock formations. The park's stunning landscapes and delicate natural arches make it a paradise for photographers and outdoor enthusiasts.
Read More: Top 10 Natural Wonders of the World
10. The Cliffs of Moher – Ireland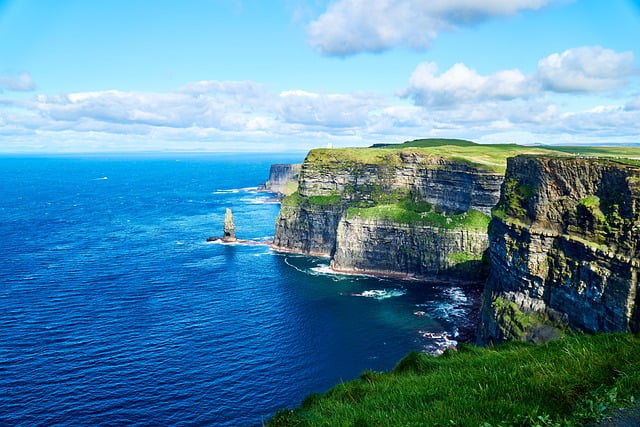 The Cliffs of Moher, located in County Clare, Ireland, are a natural wonder and one of the country's most visited tourist attractions. Rising to heights of up to 214 meters above the Atlantic Ocean, these majestic cliffs offer breathtaking views of the rugged coastline and the vast expanse of the sea. The Cliffs of Moher provide a dramatic and awe-inspiring display of nature's power.
About Author