10 Winter Destinations in Karnataka for a Unique Getaway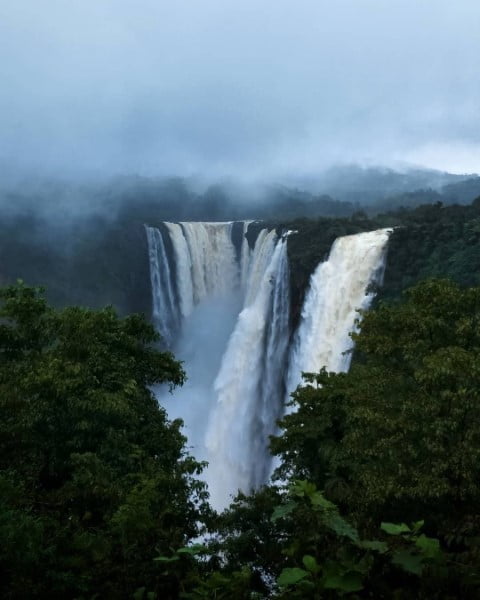 Karnataka, often associated with its rich cultural heritage and stunning landscapes, is not just a summer destination. The state offers a diverse array of winter experiences that will leave you spellbound. From misty hill stations to lush forests and ancient ruins, Karnataka's winter destinations have something for every traveler. In this blog post, we will explore the 10 best winter destinations in Karnataka.
List of Best 10 Winter Destinations in Karnataka
Coorg
Chikmagalur
Ooty
Nandi Hills
Hampi
Gokarna
Dandeli
Badami
Jog Falls
Sirsi
Winter Destinations in Karnataka
Coorg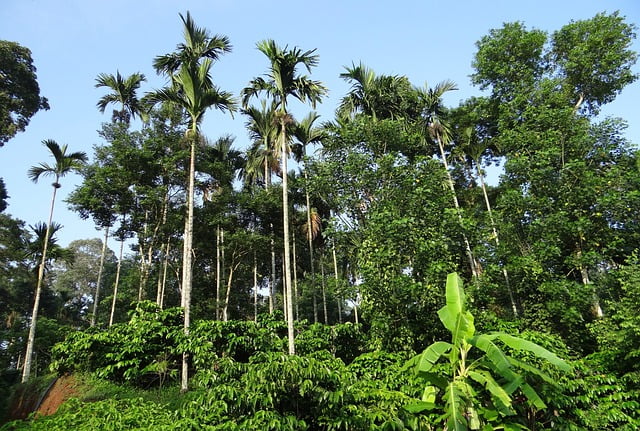 Coorg, also known as Kodagu, is a renowned winter destination in Karnataka. The region comes alive during the winter months with its lush coffee plantations, cool temperatures, and vibrant landscapes. Enjoy trekking, coffee plantation tours, and the beauty of Dubare Elephant Camp.
Read More: Top 10 Forests to Visit in the World
Chikmagalur
Chikmagalur, often referred to as the "Coffee Land of Karnataka," is a paradise for coffee lovers. The hills are carpeted in lush greenery, and the cool weather in winter is perfect for exploring the Bhadra Wildlife Sanctuary, Hebbe Falls, and coffee estates.
Ooty
Nestled on the Karnataka-Tamil Nadu border, Ooty is a charming hill station that turns into a winter wonderland. The Nilgiri Mountains offer stunning views, and you can explore the Ooty Botanical Gardens, and Ooty Lake, and take a ride on the Nilgiri Mountain Railway.
Read More: 10 Best Winter Destinations in Jammu and Kashmir
Nandi Hills
Just a short drive from Bengaluru, Nandi Hills is a popular weekend getaway. The cool winter weather is perfect for trekking to the summit, where you can witness a breathtaking sunrise. The beautiful landscapes and historic Nandi Fort are also worth exploring.
Hampi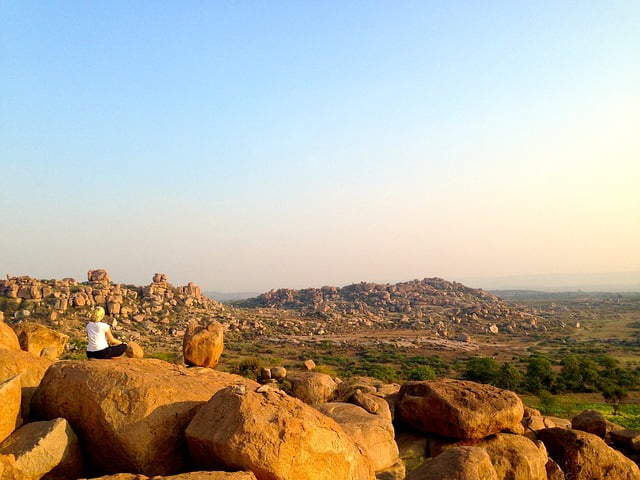 Hampi, a UNESCO World Heritage Site, is captivating during the winter months. The ancient ruins and unique rock formations in this historic town create a mesmerizing backdrop for exploration. Hire a bike, wander through the ruins, and soak in the rich history.
Read More: 13 Most Beautiful Places to Visit in North East, India
Gokarna
Gokarna, usually known for its beaches and temple town charm, is a great winter destination for a laid-back beach vacation. The crowds are thinner, and the cool breeze makes it perfect for beach walks and water sports.
Dandeli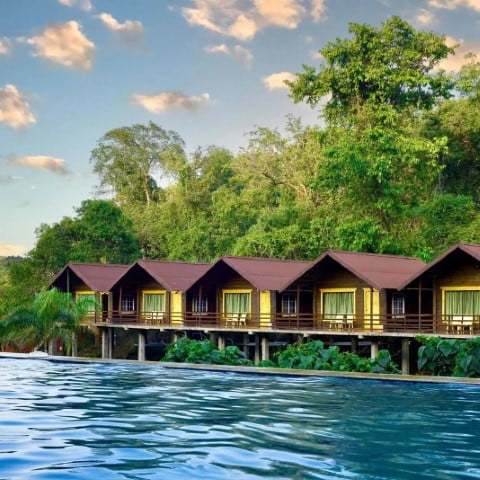 Dandeli is an adventure lover's paradise, and the winter season offers a unique experience. Go for white-water rafting on the Kali River, explore the dense Dandeli Wildlife Sanctuary, and stay in treehouses for a truly immersive forest experience.
Read More: Best Natural Places to Visit in Maharashtra
Badami
Badami is known for its awe-inspiring rock-cut temples and cave architecture. The winter months provide a pleasant climate for exploring these historical treasures. Don't miss the Badami Fort and the stunning Agastya Lake.
Jog Falls
Jog Falls, one of the highest plunge waterfalls in India, is a breathtaking sight during the winter. The abundant rainfall ensures a powerful flow of water, creating a spectacle for nature enthusiasts and photographers.
Read More: The Best Winter Destinations in Uttarakhand
Sirsi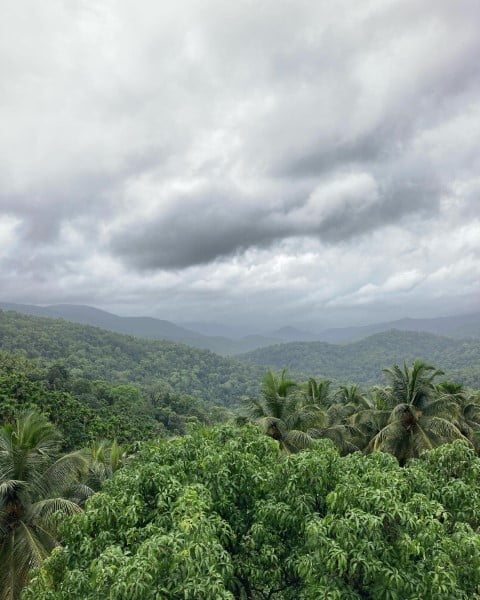 Sirsi, situated in the Western Ghats, is a serene destination with lush forests and misty landscapes in the winter. Visit the enchanting Marikamba Temple and enjoy a quiet escape amidst nature.
Conclusion
Karnataka, with its diverse landscapes and cultural richness, offers a wide range of winter destinations to explore. Whether you're seeking adventure, history, or simply a peaceful retreat, the state has it all. These 10 winter destinations in Karnataka provide a unique and unforgettable getaway during the colder months. So, pack your bags, and embark on a memorable journey through the beautiful landscapes of Karnataka this winter.
About Author