10 Best Winter Destinations in Jammu and Kashmir
Jammu and Kashmir, often referred to as "Paradise on Earth," is a region known for its breathtaking natural beauty and diverse landscapes. While it's a year-round destination, the winter season transforms this region into a magical wonderland, with pristine snow-covered mountains, frozen lakes, and the opportunity to indulge in a variety of winter sports. In this blog post, we'll explore the 10 best winter destinations in Jammu and Kashmir that will make your cold-weather escape truly memorable.
List of 10 Best Winter Destinations in Jammu and Kashmir
Gulmarg
Srinagar
Pahalgam
Sonamarg
Leh-Ladakh
Bhaderwah
Patnitop
Kupwara
Kishtwar
Dachigam National Park
Winter Destinations in Jammu and Kashmir
Gulmarg:
Gulmarg, a picturesque hill station in the Pir Panjal range, is a winter wonderland in Jammu and Kashmir. Known as the "Meadow of Flowers," it transforms into a skier's paradise during the winter months. The Gulmarg Gondola, one of the highest cable cars in the world, offers breathtaking views of the snow-clad peaks and is a must-visit attraction.
Read More: Top Tourist Places To Visit In Jammu And Kashmir
Srinagar: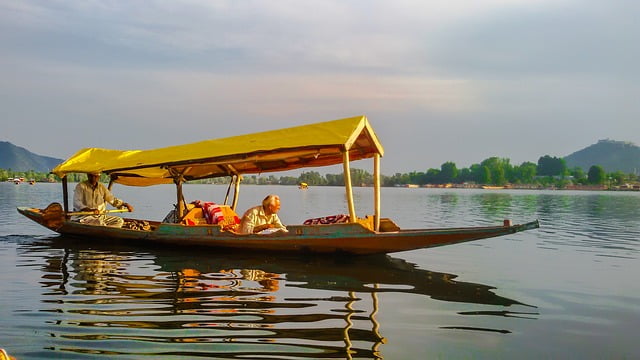 Srinagar, the summer capital of Jammu and Kashmir, is equally charming in winter. The Dal Lake freezes over, creating a unique opportunity to experience a shikara (traditional wooden boat) ride on the frozen waters. The city's Mughal gardens, like Shalimar Bagh and Nishat Bagh, look enchanting under a blanket of snow.
Pahalgam:
Pahalgam, another gem in the Kashmir Valley, is a fantastic destination for winter sports enthusiasts. The Lidder River offers opportunities for ice skating, and the surrounding forests and meadows are perfect for snowshoeing and trekking.
Read More: Top Unbelievable Natural Things in Scotland
Sonamarg:
Sonamarg, meaning "Meadow of Gold," is a winter destination that offers tranquility and natural beauty. It's the starting point for the famous Chadar Trek on the frozen Zanskar River. The snow-covered landscapes, surrounded by towering peaks, create a surreal setting for adventure and exploration.
Leh-Ladakh:
While Leh-Ladakh is more popular during the summer months, it's a unique experience to visit in winter. The frozen Pangong Lake and the surreal Nubra Valley offer a stark, otherworldly beauty that's quite different from the lush greenery of summer.
Read More: 8 Best National Parks in Madhya Pradesh
Bhaderwah:
Bhaderwah, often referred to as "Mini Kashmir," is a lesser-known winter destination in Jammu region. The region is covered in a thick blanket of snow, making it perfect for snowfall enthusiasts and nature lovers. The pristine beauty of the town and the Bhaderwah Valley is a hidden winter gem.
Patnitop:
Patnitop, a charming hill station, is an ideal place for a winter getaway. The serene beauty of the place and the availability of winter sports like skiing and snowboarding make it a great destination for families and adventure seekers alike.
Read More: Best Places for Tracking In Uttrakhand
Kupwara:
Kupwara, located in the northern part of the Kashmir Valley, is known for its untouched beauty and tranquility. In winter, it offers pristine landscapes and is perfect for those seeking solitude in the lap of nature.
Kishtwar:
Kishtwar, another hidden gem in the Jammu region, offers unique opportunities for winter sports and adventure. The area is known for its challenging treks and stunning vistas, making it a haven for adventure enthusiasts.
Read More: Top 10 Amazing Places to Visit in Sikkim
Dachigam National Park:
Dachigam National Park, located near Srinagar, is a haven for wildlife enthusiasts in the winter months. The snow leopards and other rare species can be spotted in their natural habitat during this time. It's a unique experience for those looking to explore the wilderness in the cold season.
Read More: 10 Best Valleys to Visit in Himachal Pradesh
Conclusion:
Jammu and Kashmir's winter destinations offer a diverse range of experiences, from adrenaline-pumping adventure to serene natural beauty. Whether you're a winter sports enthusiast, a nature lover, or someone seeking tranquility in the midst of snow-covered landscapes, this region has something for everyone. Embrace the winter chill and explore the best winter destinations in Jammu and Kashmir for an unforgettable cold-weather escape.
About Author