11 Natural Wonders of Northeast India
When it comes to breathtaking natural beauty and uncharted landscapes, few places can rival the Northeastern region of India. Nestled between the mighty Himalayas and the Bay of Bengal, this region is a treasure trove of lush greenery, majestic mountains, pristine rivers, and rich biodiversity. If you're a nature enthusiast or an adventurous traveler, Northeast India should be on your bucket list. In this blog post, we'll explore some of the best natural places to visit in Northeast India.
List of 11 Best Natural Places to Visit in Northeast India
Kaziranga National Park, Assam
Majuli Island, Assam
Tawang, Arunachal Pradesh
Living Root Bridges, Meghalaya
Ziro Valley, Arunachal Pradesh
Dzukou Valley, Nagaland
Nohkalikai Falls, Meghalaya
Gurudongmar Lake, Sikkim
Namdapha National Park, Arunachal Pradesh
Loktak Lake, Manipur
Nuranang Falls, Arunachal Pradesh
Natural Places to Visit in Northeast India
1. Kaziranga National Park, Assam
Kaziranga is a UNESCO World Heritage Site known for its remarkable population of the Indian one-horned rhinoceros. With a backdrop of tall grasslands and wetlands, it's a haven for wildlife enthusiasts.
Read More: Seven Wonders of the Natural World
2. Majuli Island, Assam
As the world's largest river island, Majuli is a tranquil escape in the Brahmaputra River. It's not only a geographical wonder but also a cultural hotspot, dotted with Neo-Vaishnavite monasteries and vibrant Assamese culture.
3. Tawang, Arunachal Pradesh
Tawang, in the eastern Himalayas, offers breathtaking views and a rich Buddhist heritage. The Tawang Monastery is a must-visit, perched on a hill and offering panoramic vistas of the surrounding valleys.
Read More: Best Places To Visit In Himachal Pradesh
4. Living Root Bridges, Meghalaya
Meghalaya is famous for its living root bridges, crafted by training the roots of trees over centuries. The double-decker living root bridge in Nongriat village is a unique marvel worth trekking to.
5. Ziro Valley, Arunachal Pradesh
Ziro Valley is a hidden gem known for its picturesque landscapes. Surrounded by lush green hills, rice fields, and bamboo groves, the valley offers a tranquil escape from the hustle and bustle of city life. Don't miss the opportunity to explore the local culture, traditional houses, and the Ziro Music Festival if you visit during the right time of the year.
Read More: Top 10 Natural Places to Visit in Maharashtra
6. Dzukou Valley, Nagaland
Often referred to as the "Valley of Flowers of the Northeast," Dzukou Valley is a trekker's paradise. During the monsoon, the valley blooms with colorful flowers, offering a mesmerizing spectacle.
7. Nohkalikai Falls, Meghalaya
Nohkalikai Falls is the tallest plunge waterfall in India, cascading from a height of 1,115 feet. The turquoise pool at its base and the surrounding lush greenery create a captivating sight.
Read More: The Best Places to Visit in Sikkim
8. Gurudongmar Lake, Sikkim
Gurudongmar Lake, located at an altitude of 17,800 feet, is one of the highest lakes in the world. The crystal-clear waters surrounded by snow-capped peaks make it a surreal and serene destination.
9. Namdapha National Park, Arunachal Pradesh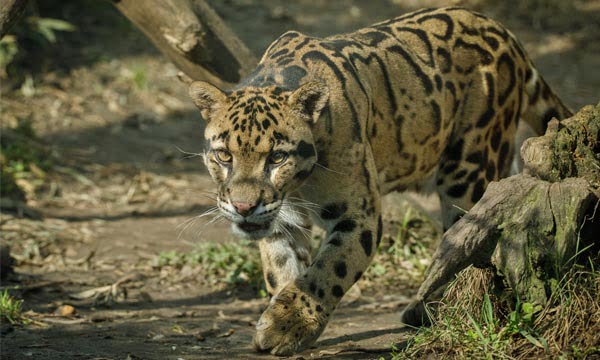 Namdapha National Park is a biodiversity hotspot, home to diverse flora and fauna, including tigers, leopards, and the elusive snow leopard. It's a paradise for wildlife enthusiasts and trekkers.
Read More: Best Places for Tracking In Uttrakhand
10. Loktak Lake, Manipur
Loktak Lake is famous for its unique floating islands called "phumdis." Take a boat ride to explore these floating ecosystems and spot the rare Sangai deer, found only in Manipur.
11. Nuranang Falls, Arunachal Pradesh
Also known as the Bong Bong Falls, Nuranang Falls is a hidden gem near Tawang. The waterfall, surrounded by lush forests and misty mountains, is a serene spot to soak in nature's beauty.
Conclusion
Northeast India is a treasure trove of natural wonders waiting to be explored. Whether you're an adventurer, a wildlife enthusiast, or simply seeking tranquility in breathtaking landscapes, this region offers it all. From the iconic rhinos of Kaziranga to the ethereal beauty of Dzukou Valley, make sure to include these 11 natural wonders in your travel itinerary when you visit Northeast India. Prepare to be awed by the raw, unspoiled beauty that this region has to offer.
About Author