Best Islands to Visit Around the World
Islands have an irresistible allure, offering a blend of natural beauty, pristine beaches, and unique cultures that make them perfect destinations for travelers seeking a tropical paradise. Whether you're looking for adventure, relaxation, or a mix of both, the world is dotted with islands that cater to your every whim. In this blog post, we'll explore some of the best islands to visit around the world, each offering a distinct and unforgettable experience.
List of Best Islands to Visit Around the World
Bora Bora, French Polynesia
Maui, Hawaii, USA
Santorini, Greece
Maldives
Galápagos Islands, Ecuador
Bali, Indonesia
Fiji
Seychelles
Phuket, Thailand
Ibiza, Spain
Top Islands to Visit Around the World
Bora Bora, French Polynesia
Often referred to as the "Pearl of the Pacific," Bora Bora is a tropical paradise with overwater bungalows, crystal-clear lagoons, and dramatic Mount Otemanu as a backdrop. It's the ideal destination for honeymooners and luxury travelers.
Read More: 10 Largest Freshwater Lakes in The World
Maui, Hawaii, USA
Maui, one of Hawaii's islands, boasts diverse landscapes, including volcanic craters, lush rainforests, and world-class beaches. It's a paradise for outdoor enthusiasts who can explore the Road to Hana, snorkeling in Molokini Crater, or watch the sunrise at Haleakalā National Park.
Santorini, Greece
Santorini's iconic white-washed buildings with blue-domed roofs are famous worldwide. This Cycladic gem is known for its stunning sunsets, vibrant nightlife, and breathtaking views over the Aegean Sea.
Read More: Top 10 Natural Wonders of the World
Maldives
The Maldives is a dream destination for those seeking overwater villas, powdery white beaches, and some of the best snorkeling and diving in the world. It's the epitome of luxury and relaxation.
Galápagos Islands, Ecuador
The Galápagos Islands are a wildlife lover's paradise, where you can get up close and personal with unique species, such as giant tortoises, marine iguanas, and blue-footed boobies. It's a living laboratory of evolution.
Read More: 10 Breath-taking Places You Must Visit Before You Die
Bali, Indonesia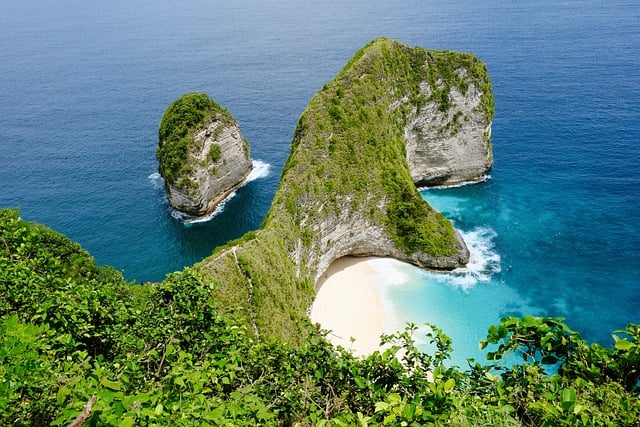 Bali offers a perfect blend of natural beauty, vibrant culture, and adventure. Explore lush rice terraces, hike volcanoes, surf in world-famous waves, and immerse yourself in the island's rich spiritual heritage.
Fiji
Fiji is known for its warm hospitality and stunning coral reefs. It's a haven for water sports enthusiasts, offering snorkeling, diving, and boating opportunities in crystal-clear waters.
Read More: 10 most colorful natural places in the world
Seychelles
Seychelles is an archipelago of 115 islands known for its pristine beaches, granite boulders, and lush forests. It's a paradise for honeymooners and nature lovers.
Phuket, Thailand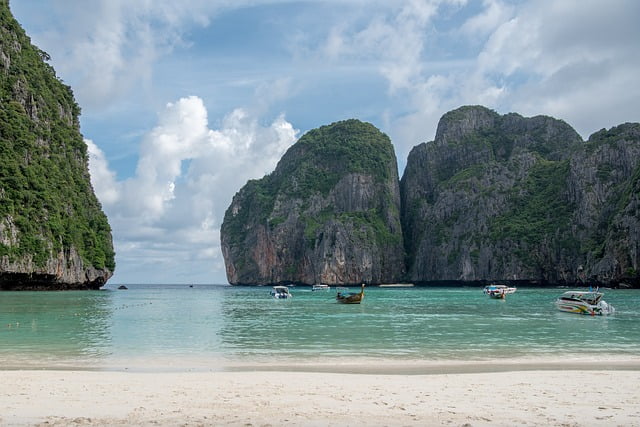 Phuket, Thailand's largest island, is a vibrant blend of beautiful beaches, lively nightlife, and cultural attractions. From the famous Patong Beach to the serene Phi Phi Islands, Phuket has something for everyone.
Read More: Top 10 Most Dramatic Sea Cliffs in the World
Ibiza, Spain
Ibiza, known for its world-famous nightlife, also offers beautiful beaches, charming old towns, and a relaxed atmosphere during the day. It's a destination that combines both relaxation and exhilaration.
Conclusion
These best islands to visit around the world are diverse in culture, landscape, and experiences, but they all share one common trait: they offer unforgettable journeys filled with natural beauty and cultural richness. Whether you're seeking romance, adventure, or relaxation, these islands provide a little slice of paradise that will leave you with cherished memories and a longing to return. So, pack your bags, set sail, and embark on an island escape to discover the beauty and wonder of these magnificent destinations.
About Author