Top 10 Most Dramatic Sea Cliffs in the World
Nature has an extraordinary ability to create breathtaking landscapes that leave us in awe of its power and beauty. Among these awe-inspiring natural wonders, sea cliffs stand out as some of the most dramatic and striking geological formations on Earth. Carved by the relentless forces of wind and water, these towering cliffs offer stunning vistas and a sense of wonder that is truly unparalleled. In this blog post, we will take you on a journey to explore the top 10 most dramatic sea cliffs in the world.
Most Dramatic Sea Cliffs in the World
Cliffs of Moher, Ireland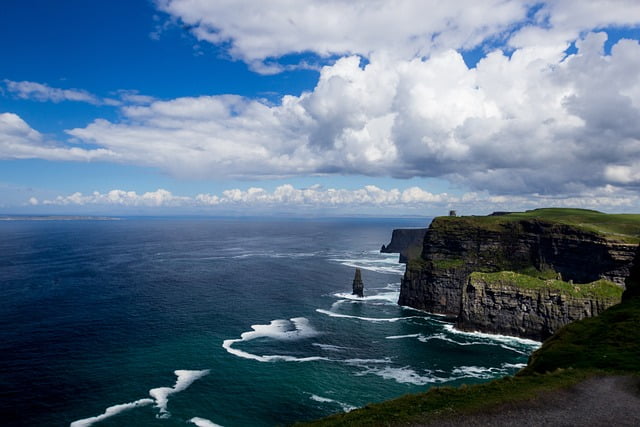 Located on the western coast of Ireland, the Cliffs of Moher are an iconic sight. Rising 702 feet above the Atlantic Ocean, these sheer cliffs offer breathtaking views of the rugged coastline and are a haven for birdwatchers.
Read More: 10 Marvelous Rock Formations in the World
Na Pali Coast, Hawaii, USA
Hawaii's Na Pali Coast is a mesmerizing blend of lush greenery and towering sea cliffs. These dramatic cliffs rise over 4,000 feet above the Pacific Ocean, and the only way to truly appreciate their grandeur is by boat or hiking the challenging Kalalau Trail.
Etretat Cliffs, France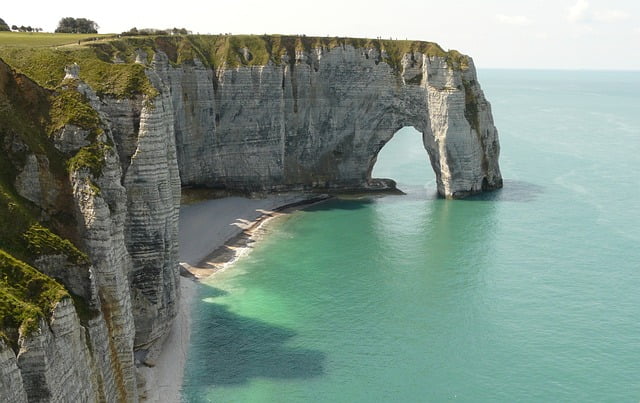 The Etretat Cliffs on the Normandy coast of France are famous for their unique needle-like formations and natural arches. They have been a source of inspiration for numerous artists, including Claude Monet.
Read More: Top Unbelievable Natural Things in Scotland
Preikestolen (Pulpit Rock), Norway
Perched 1,982 feet above Lysefjorden, Preikestolen is a flat-topped cliff that offers breathtaking views of the Norwegian fjords. The hike to reach this precipice is as exhilarating as the destination itself.
Aillwee Cave Cliffs, Ireland
These lesser-known cliffs in Ireland are located near the Burren region and offer a unique blend of underground caves and dramatic sea cliffs. The Aillwee Cave Cliffs are a hidden gem waiting to be explored.
Read More: Top 11 Most Beautiful Snakes in The World
Cape Raoul, Australia
Tasmania's Cape Raoul is a remote wilderness area with towering sea cliffs that plummet into the Southern Ocean. Hiking along the Cape Raoul track offers a glimpse into the rugged beauty of this untouched landscape.
Mizen Head, Ireland
Ireland's Mizen Head is the country's southernmost point and is known for its dramatic sea cliffs and historic lighthouse. The swirling currents and waves crashing against the cliffs create a mesmerizing spectacle.
Read More: Top 7 Natural Wonders Of The World
Alabaster Coast, France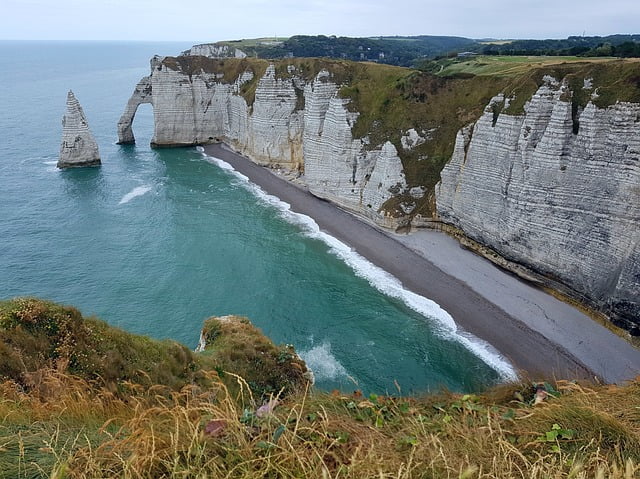 The Alabaster Coast in Normandy, France, is named for its stunning white cliffs that rise dramatically from the English Channel. These cliffs are a testament to the power of nature's erosion.
Santorini, Greece
The volcanic cliffs of Santorini offer a unique and picturesque setting. With charming whitewashed buildings perched on the cliff's edge overlooking the azure waters of the Aegean Sea, Santorini is a dream destination for many.
Read More: 10 Breath-taking Places You Must Visit Before You Die
Dyrhólaey, Iceland
Dyrhólaey, with its black sand beaches and dramatic sea cliffs, is a captivating natural wonder in Iceland. The viewpoint from the top of the cliffs provides a stunning panoramic view of the coastline and the ocean.
About Author