Exploring the Untouched Paradise: The Best Natural Tourist Places in Papua New Guinea
Papua New Guinea, an island nation in the southwestern Pacific, remains one of the last frontiers for adventurous travelers seeking unspoiled natural beauty and authentic cultural experiences. With its diverse landscapes, vibrant coral reefs, and unique tribal cultures, Papua New Guinea is a destination like no other. In this blog post, we'll take you on a journey through some of the best natural tourist places in this remarkable country.
List of Best Natural Tourist Places in Papua New Guinea
Kokoda Track
Tufi Dive Resort
Mount Hagen
Sepik River
Madang
Baining Mountains
Milne Bay Province
Natural Tourist Places in Papua New Guinea
Kokoda Track
The Kokoda Track is a must for history buffs and trekkers alike. This challenging 96-kilometer trek follows the path of World War II's Kokoda Campaign. Along the way, you'll encounter lush rainforests, remote villages, and the opportunity to learn about the history and culture of the region.
Read More: Top Unbelievable Natural Things in Scotland
Tufi Dive Resort
For diving enthusiasts, Tufi Dive Resort in Oro Province is a dream come true. The area's fjords, reefs, and crystal-clear waters are teeming with marine life. Explore the underwater world, spot diverse coral formations, and marvel at the vibrant fish species that inhabit these waters.
Read More: Top 11 Most Beautiful Snakes in The World
Mount Hagen
Mount Hagen, in the Western Highlands, offers spectacular hiking opportunities. The landscape is dominated by towering mountains, lush valleys, and terraced gardens. You can hike to various viewpoints to witness breathtaking vistas and interact with the local communities.
Read More: Top Natural Places to Visit in Brunei
Sepik River
The Sepik River is one of the major rivers of Papua New Guinea, it is the longest river in the country. The Sepik River is known for its unique and diverse ecosystem, which includes dense tropical rainforests, swamps, and wetlands. The people living along this river have developed distinct and complex artistic traditions, including elaborate wood carvings and masks.
Read More: Top 10 Natural Tourist Attractions in Sri Lanka
Madang
Madang, located on the northern coast, is a picturesque coastal town surrounded by rainforest. Its numerous islands, coral reefs, and underwater WWII relics make it a diving and snorkeling haven. Madang also boasts lush botanical gardens and vibrant markets.
Read More: Top 10 Clearwater Beaches in the World
Baining Mountains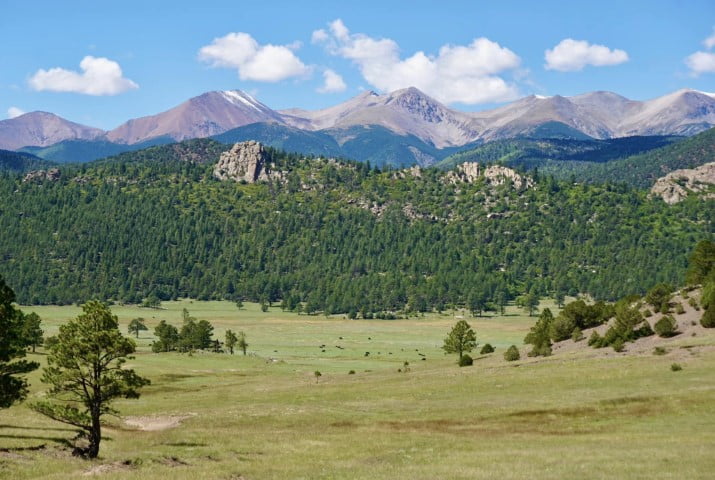 The Baining Mountains, located in East New Britain, are an adventure-seeker's paradise. Trekking through the lush rainforests will lead you to the summit, where a breathtaking vista of the volcanic terrain, encompassing the Tavurvur volcano, awaits your exploration. Additionally, this area is famed for its captivating fire-dancing cultural displays.
Read More: Top 10 Natural Places to Visit in Vietnam
Milne Bay Province
Milne Bay Province comprises an enchanting archipelago celebrated for its mesmerizing coral reefs, hidden shorelines, and thriving underwater ecosystems. Diving here offers encounters with hammerhead sharks, manta rays, and WWII shipwrecks. Exploring the small villages on these islands will give you a glimpse into traditional island life.
Read More: Top 11 World's Most Beautiful White Sand Beaches
Conclusion
Papua New Guinea is a land of wild beauty, rugged landscapes, and incredible cultural diversity. If you're a traveler seeking an off-the-beaten-path adventure, Papua New Guinea should be at the top of your list. From the iconic Kokoda Track to the underwater wonders of Tufi and the remote Sepik River communities, this country offers a remarkable journey into the heart of the Pacific. Papua New Guinea is an untouched paradise where nature and culture merge in a way that's both unique and unforgettable. Prepare for a once-in-a-lifetime adventure as you explore the best natural tourist places in this captivating nation.
About Author