Top 10 Places for Tracking in Madhya Pradesh
Madhya Pradesh, located in the heart of India, is a land of diverse landscapes, rich cultural heritage, and abundant wildlife. It offers some of the best places for tracking and wildlife enthusiasts. From dense forests to wildlife sanctuaries and national parks, Madhya Pradesh provides ample opportunities for nature lovers to explore and experience the beauty of the wild. In this comprehensive guide, we will cover some of the best places for tracking in Madhya Pradesh.
Kanha National Park
One of the most renowned national parks in India, Kanha National Park is located in the Maikal Hills of the Satpura Range. It is famous for its significant population of Bengal tigers, leopards, and other wildlife species.
The lush green forests and vast meadows make it an excellent destination for wildlife tracking. Jeep safaris and walking tours are available for visitors to get up close with the flora and fauna of this beautiful park.
Bandhavgarh National Park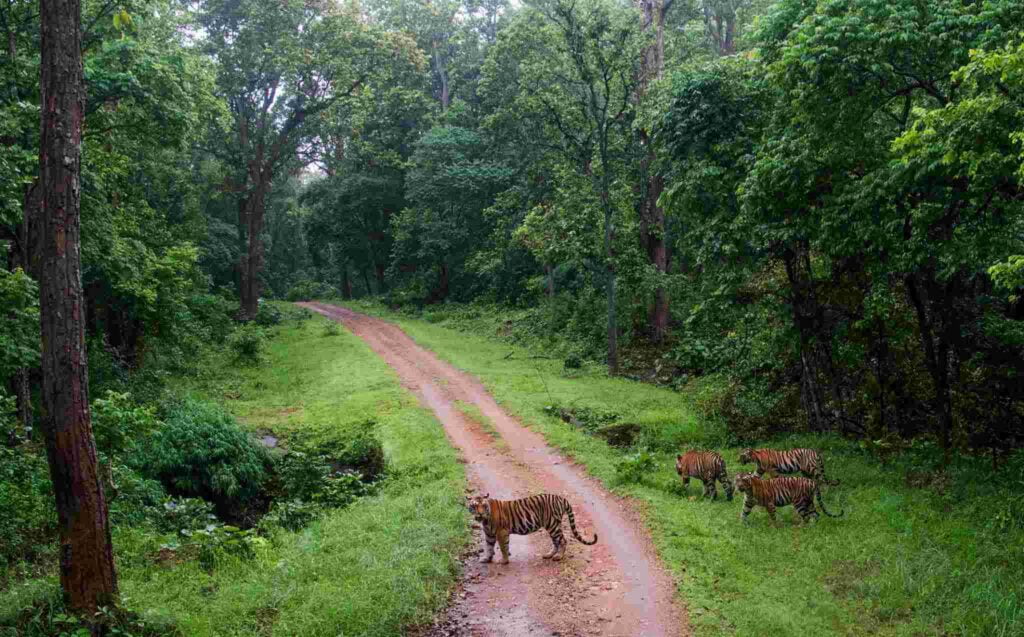 Situated in the Vindhya Hills of Umaria district, Bandhavgarh National Park is known for its high density of tigers. The park offers an excellent chance for tiger tracking along with other wildlife species such as leopards, spotted deer, and various bird species. Trekking and jeep safaris are available for visitors to explore the diverse terrain and spot the elusive wildlife.
Read More: Famous Places To Visit In Madhya Pradesh
Pench National Park
Inspired by Rudyard Kipling's famous work "The Jungle Book," Pench National Park straddles both Madhya Pradesh and Maharashtra.
The Pench River flows through this park, creating a unique ecosystem that supports a wide variety of wildlife. Tracking opportunities here are abundant, with tigers, leopards, sloth bears, and wild dogs being the primary attractions.
Satpura National Park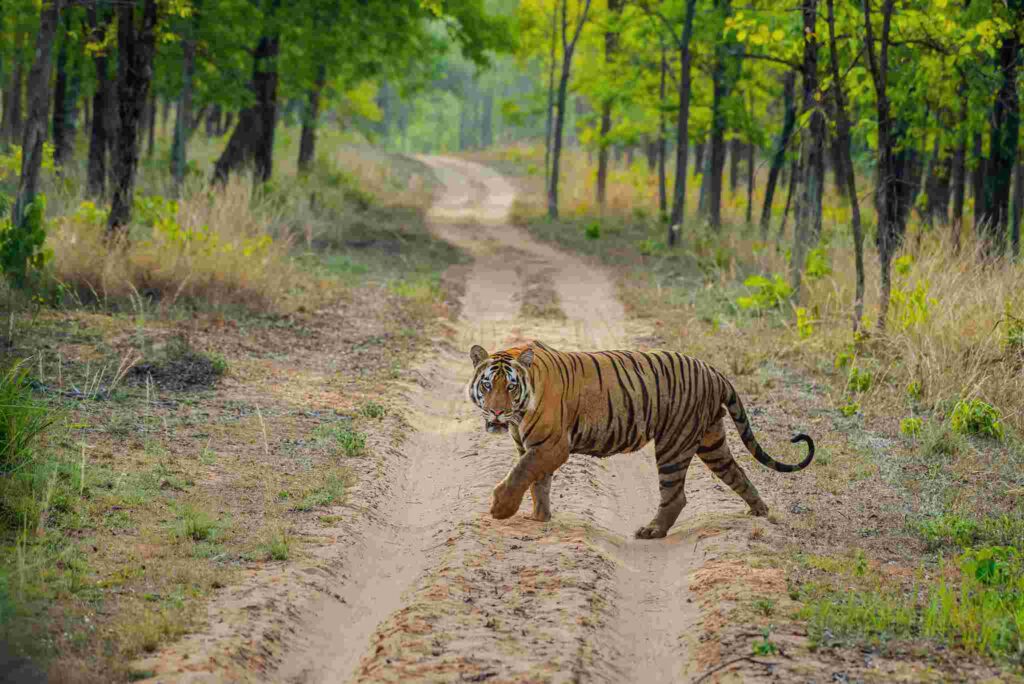 Nestled in the Satpura Range, this park offers an offbeat experience for wildlife enthusiasts. Satpura National Park is less crowded than some other popular parks, making it an ideal destination for those seeking a peaceful and intimate tracking experience. Apart from tigers, the park is also home to leopards, bison, sambar deer, and an impressive array of birdlife.
Panna National Park
Located near the historic town of Khajuraho, Panna National Park is renowned for its successful tiger conservation efforts.
Read More: 8 Best National Parks in Madhya Pradesh
The beautiful Ken River flows through the park, and its stunning landscapes provide an excellent environment for tracking tigers and other wildlife species. Jeep safaris and boat safaris on the river offer different ways to explore the park.
Bori Wildlife Sanctuary
Lesser known but equally captivating, the Bori Wildlife Sanctuary is a hidden gem in Madhya Pradesh. Located in the Hoshangabad district, the sanctuary is home to diverse flora and fauna. Tracking opportunities include exploring the forested areas to spot animals like Indian bison, tigers, leopards, and various bird species.
Read More: Top 14 Waterfalls In Madhya Pradesh To Visit In Monsoon
Sanjay-Dubri National Park
Located in the Sidhi district of Madhya Pradesh, this park is a part of the Sanjay-Dubri Tiger Reserve. It is relatively less explored, making it an excellent destination for adventurous tracking. The sanctuary is known for its pristine forests and the elusive Royal Bengal tiger. Besides, it hosts a variety of other animals, including Indian leopards, wild dogs, and many bird species.
Van Vihar National Park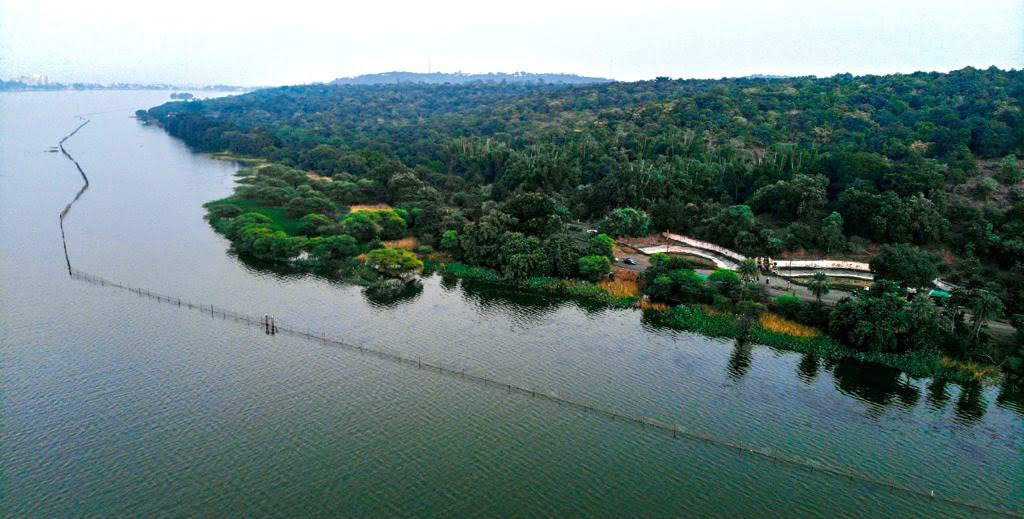 Situated in the capital city of Bhopal, Van Vihar is a unique national park that allows visitors to explore its wildlife on foot. It is an excellent place for tracking, as visitors can walk along designated paths and observe animals like tigers, lions, and various herbivores from a safe distance.
Read More: Top 10 Caves of Madhya Pradesh
Pachmarhi Biosphere Reserve
Pachmarhi, often referred to as the "Queen of Satpura," is a picturesque hill station located in the Pachmarhi Biosphere Reserve.
Apart from its natural beauty, the reserve offers exciting tracking opportunities, especially in the Satpura National Park. The varied landscapes and dense forests provide a suitable habitat for a wide variety of wildlife, including tigers, leopards, and sloth bears.
Madhav National Park
Located near the historical city of Gwalior, Madhav National Park offers a unique tracking experience. The park is known for its unique biodiversity and is home to animals like chital, blackbuck, wild boar, and more.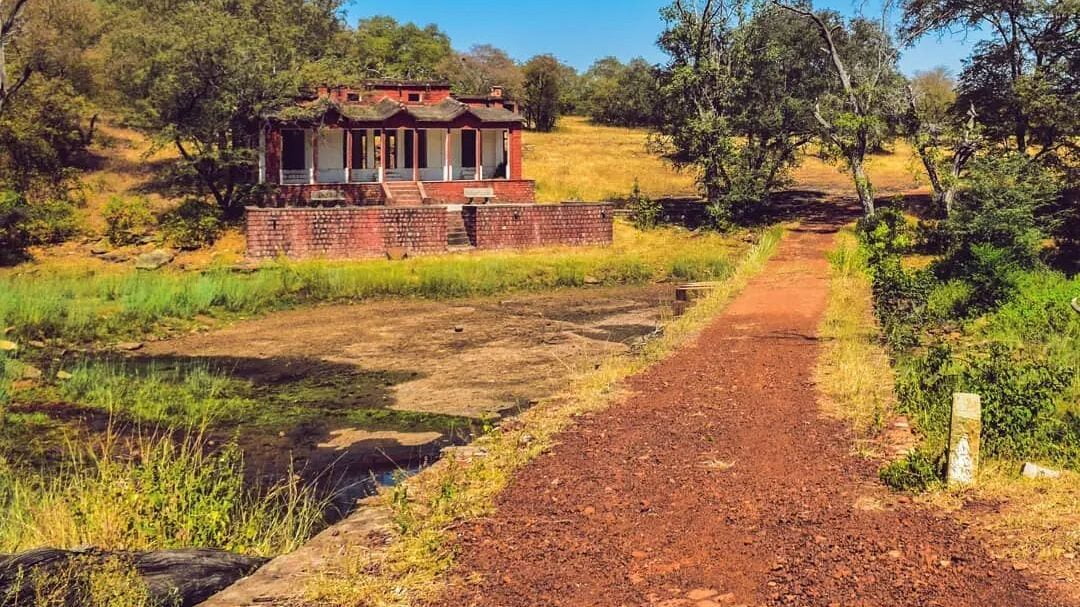 Tracking trails take visitors through wooded areas and grasslands, offering ample opportunities to sight various wildlife species.
About Author