Famous Places To Visit In Madhya Pradesh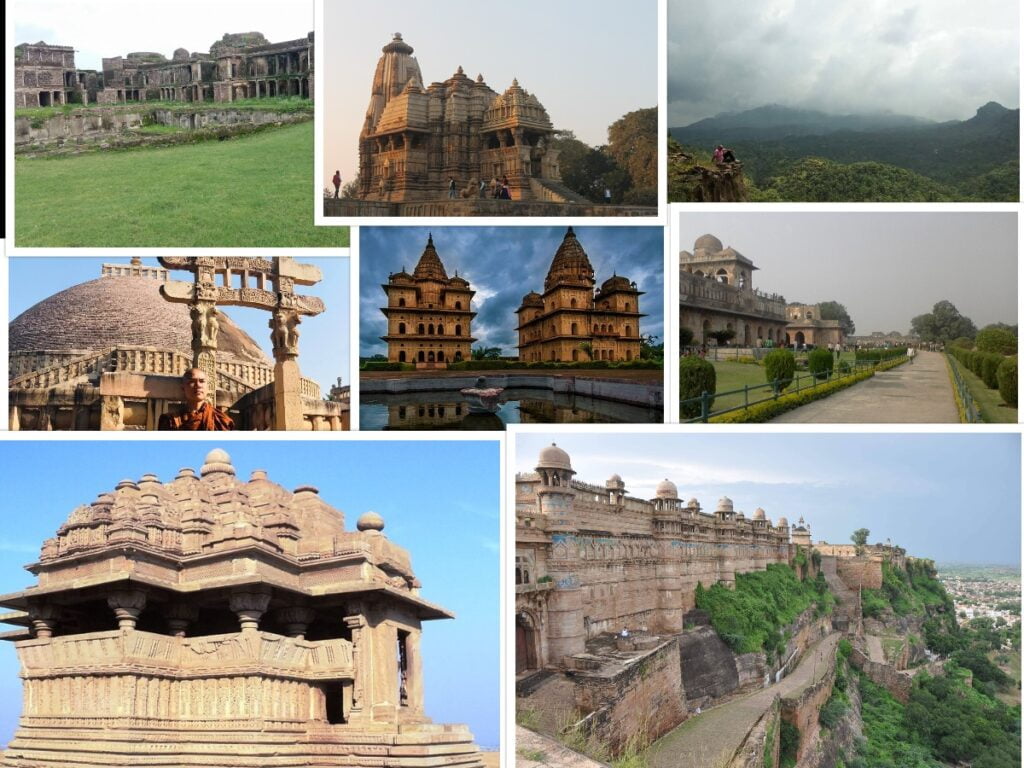 Madhya Pradesh, located in central India, is a state known for its rich history, cultural heritage and diverse natural beauty. With a host of attractions ranging from spectacular historical monuments to breathtaking natural landscapes, Madhya Pradesh offers a wealth of experiences for the traveller. In this comprehensive guide, we will explore some of the famous places to visit in Madhya Pradesh.
Khajuraho Temples
The Khajuraho Group of Monuments is undoubtedly one of the most popular tourist attractions in Madhya Pradesh.
Built by the Chandela dynasty between the 9th and 11th centuries, these stunning temples are known for their intricate carvings and erotic sculptures. The temples display a mixture of Hindu, Jain and Buddhist architectural styles. The Western Group of Temples, including the Kandariya Mahadeva Temple, the Lakshmana Temple and the Vishwanath Temple, is particularly famous.
Sanchi Stupa
Located about 46 km from Bhopal, the capital of Madhya Pradesh, Sanchi is an ancient Buddhist complex consisting of several stupas, monasteries and pillars. The Great Stupa of Sanchi is a UNESCO World Heritage Site and is considered to be one of the oldest stone structures in India. It was constructed during the reign of Emperor Ashoka in the 3rd century BCE and is an important pilgrimage site for Buddhists.
Read More: Top Highest Rainfall Places in India
Gwalior Fort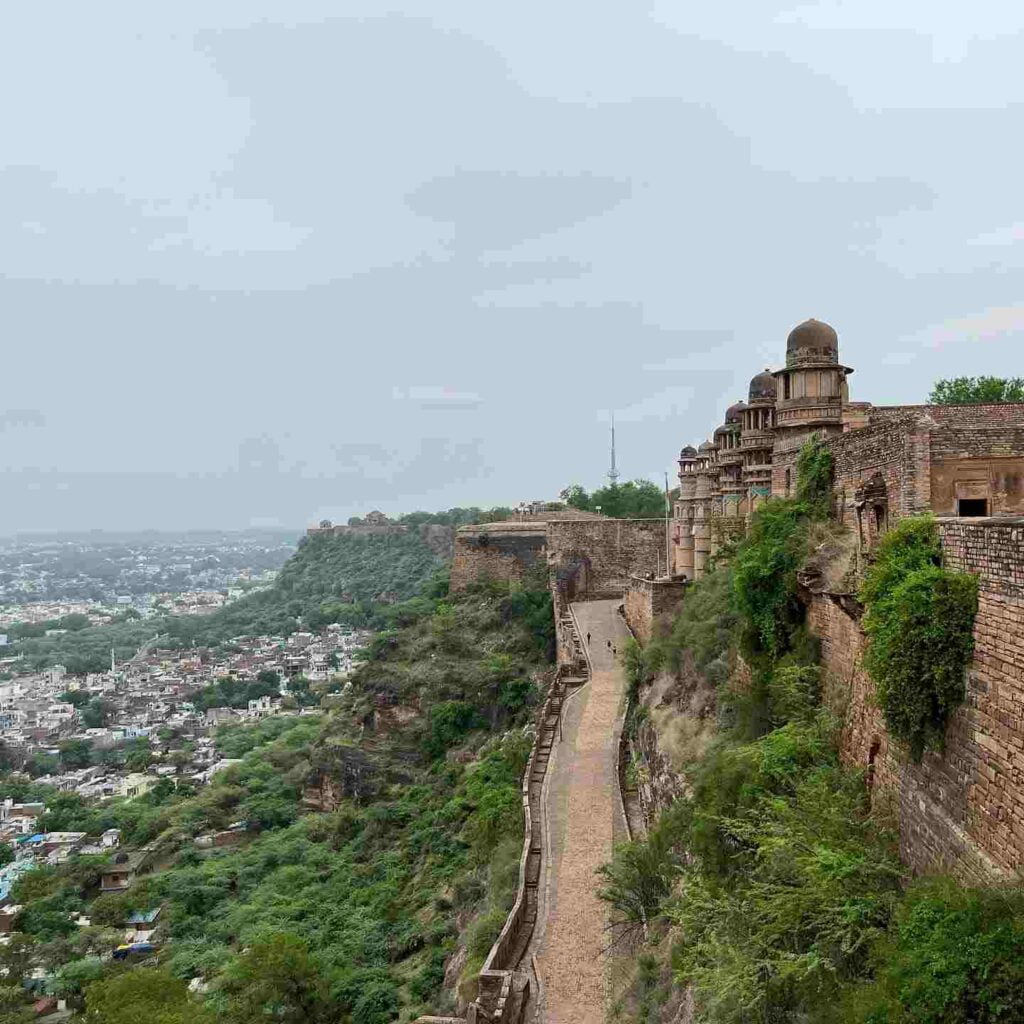 Gwalior Fort, located in the city of Gwalior, is a magnificent fort that stands atop a sandstone hill. This grand structure has seen the rise and fall of many dynasties including Tomar, Mughal and Scindia. The fort is known for its impressive architecture, which includes Man Singh Mahal, Gujari Mahal and Teli Ka Mandir. The fort also offers a panoramic view of the city.
Kanha National Park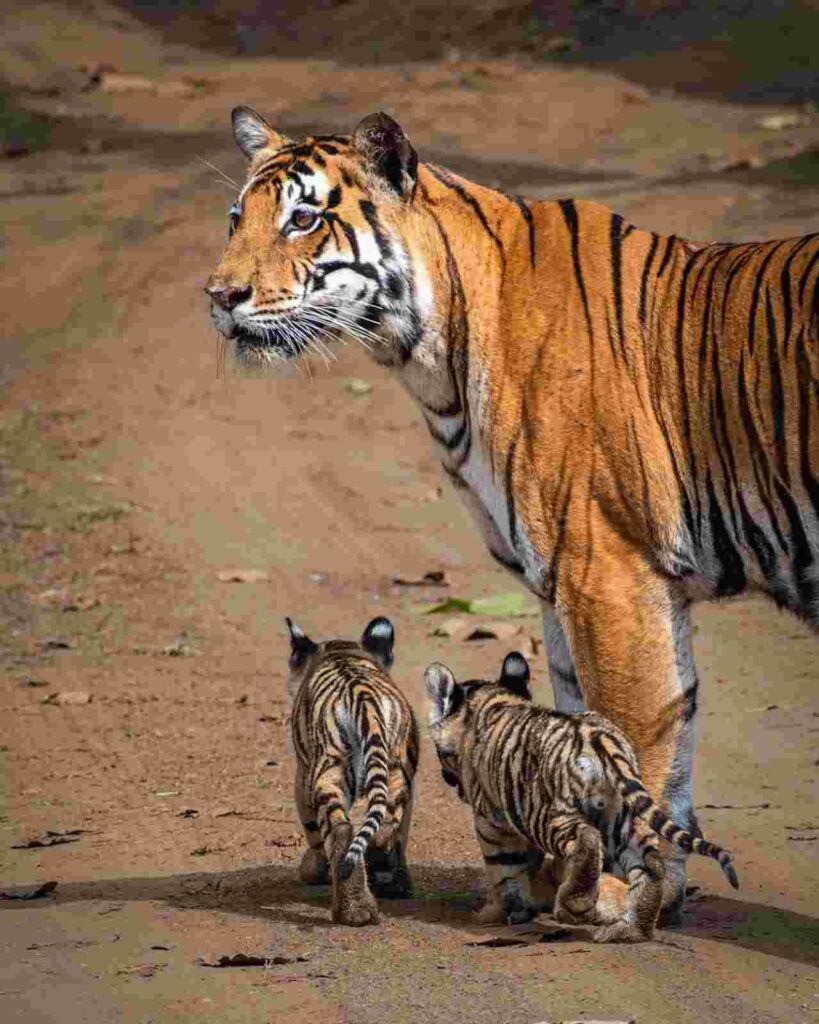 Situated in the Maikal hills of the Satpura range, Kanha National Park is one of the largest and most famous tiger reserves in India. It is also the inspiration behind Rudyard Kipling's famous novel, "The Jungle Book". The park is home to a significant population of tigers and gives visitors a chance to spot other wildlife species such as leopards, sloth bears, Indian gaurs and a variety of bird species.
Bandhavgarh National Park
Another famous tiger reserve in Madhya Pradesh, Bandhavgarh National Park is famous for its high density of tigers. Spread across the Vindhya Hills, this park is not only a paradise for wildlife lovers, but is also a delight for bird watchers. The park's diverse landscape, including grasslands, forests, and rocky areas, provides a unique setting for wildlife viewing.
Read More: Best Natural Places To Visit in Monsoon in India
Orchha
Central Orchha, a small town in the state, is a hidden gem that mesmerizes its visitors with its grand palaces, temples and monuments.
The Orchha Fort Complex built by the Bundela rulers is a major attraction which displays architectural brilliance. The fort includes structures such as the Jahangir Mahal, the Raj Mahal and the Raja Ram Mandir. The Chaturbhuj Temple, dedicated to Lord Rama, is another architectural marvel that is a must-see.
Bhimbetka Rock Shelter
Located about 45 km from Bhopal, Bhimbetka Rock Shelter is an archaeological site that provides a fascinating glimpse of prehistoric times. These rock shelters contain the world's earliest known rock art, which dates back to the Palaeolithic period. The paintings depict scenes from the life of early humans including hunting, dancing and rituals.
Read More: Top 10 Must-Visit Places in Madhya Pradesh
Mandu
Mandu, also known as Mandavgarh, is a historical city famous for its architectural marvels and romantic tales. The rich heritage of the city is evident in its palaces, mosques and mausoleums. Jahaz Mahal, a ship-shaped palace, is a must-see attraction that gives a glimpse of the luxurious lifestyle of the rulers. Other notable sites include Hindola Mahal, Roopmati Ka Mandap and Baz Bahadur Mahal.
Pachmarhi
Nestled in the Satpura range, Pachmarhi is a picturesque hill station and the only hill station in Madhya Pradesh. Known as the "Queen of Satpuras", Pachmarhi is blessed with natural beauty, dense forests, waterfalls and serene landscapes.
Read More: Top Natural Places To Visit In Madhya Pradesh State
Jata Shankar Cave, a natural cave temple dedicated to Lord Shiva, and Bee Fall, a spectacular waterfall, are popular attractions in Pachmarhi. Dhupgarh, the highest point of the Satpura range, is famous for its stunning sunset views.
Ujjain
Ujjain is an ancient city situated on the banks of the holy Shipra River. It is one of the seven holy cities of Hinduism and has great religious significance.
Dedicated to Lord Shiva, the Mahakaleshwar Temple is a major pilgrimage center and one of the 12 Jyotirlingas in India. Other notable attractions in Ujjain include Bade Ganeshji Ka Mandir, Kaal Bhairav Temple, Kaliyadeh Mahal and Ram Ghat, where devotees gather for the evening aarti (prayer ceremony).
About Author