Explore the Best of Malaysia: Top 11 Best Natural Places to Visit in Malaysia
Malaysia, a vibrant and diverse country in Southeast Asia, is renowned for its stunning natural beauty. From lush rainforests and pristine beaches to awe-inspiring mountains and unique geological formations, Malaysia offers a wealth of natural wonders for travelers to explore. In this blog post, we'll introduce you to the top 11 natural places to visit in Malaysia, each offering a unique and unforgettable experience.
Top 11 Best Natural Places to Visit in Malaysia
Taman Negara National Park
Cameron Highlands
Langkawi Geopark
Mulu Caves, Sarawak
Bako National Park
Perhentian Islands
Kinabalu Park
Penang National Park
Endau-Rompin National Park
Pulau Redang
Kuala Selangor Fireflies
Best Natural Places to Visit in Malaysia
Taman Negara National Park: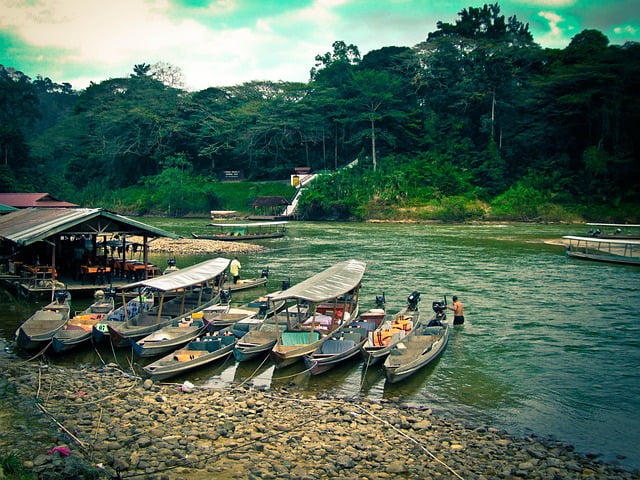 Taman Negara, which means "National Park" in Malay, is one of the world's oldest rainforests. Located in the heart of Peninsular Malaysia, it offers an incredible opportunity to trek through lush jungles, go wildlife spotting, and cross the world's longest canopy walkway.
Read More: Top 11 World's Most Beautiful White Sand Beaches
Cameron Highlands:
The Cameron Highlands, with its rolling tea plantations, cool climate, and vibrant flowers, offers a refreshing escape from the tropical heat. It's an excellent place for hiking, visiting tea factories, and exploring strawberry farms.
Langkawi Geopark: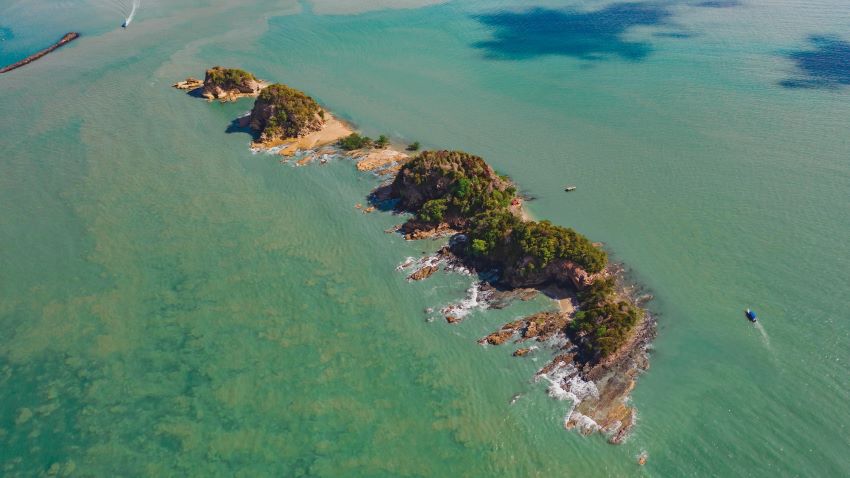 Langkawi, an archipelago of 99 islands in the Andaman Sea, is a UNESCO-listed Geopark known for its unique geological formations. Explore limestone karsts, mysterious caves, and mangrove forests, all surrounded by pristine waters.
Read More: Top Beaches in Andaman and Nicobar Islands
Mulu Caves, Sarawak:
The Mulu Caves in Sarawak, Borneo, are home to some of the largest and most captivating cave systems in the world. The Sarawak Chamber, the largest cave chamber on the planet, is a must-see for spelunking enthusiasts.
Bako National Park:
Bako National Park, located in Sarawak, is a paradise for nature lovers and wildlife enthusiasts. With unique ecosystems, diverse flora, and rare animal species, it's an ideal destination for trekking and wildlife photography.
Read More: Top 11 Natural Tourist Attractions in New Zealand
Perhentian Islands:
For those seeking a tropical paradise, the Perhentian Islands are an idyllic escape. These two islands, Perhentian Besar and Perhentian Kecil, are known for their turquoise waters, coral reefs, and vibrant marine life, making them a mecca for snorkelers and scuba divers.
Kinabalu Park: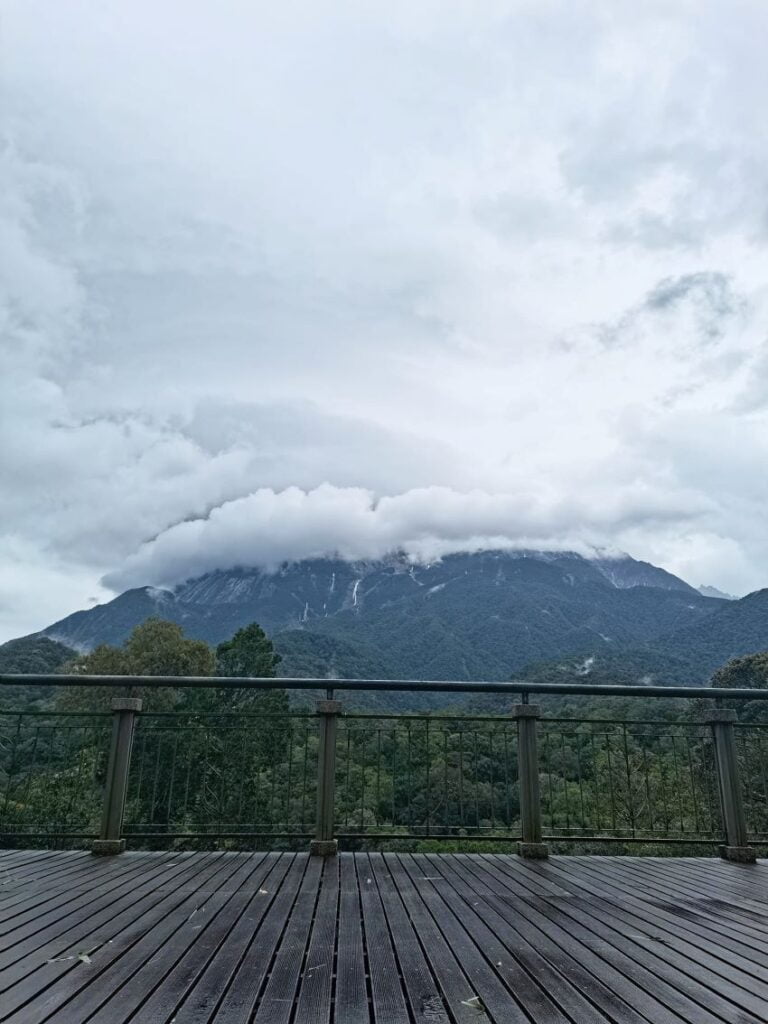 Home to Mount Kinabalu, the highest peak in Southeast Asia, Kinabalu Park is a UNESCO World Heritage Site and a hotspot for trekking. The park's rich biodiversity and unique flora make it a paradise for nature enthusiasts.
Read More: The Best Natural Places to Visit in Laos
Penang National Park: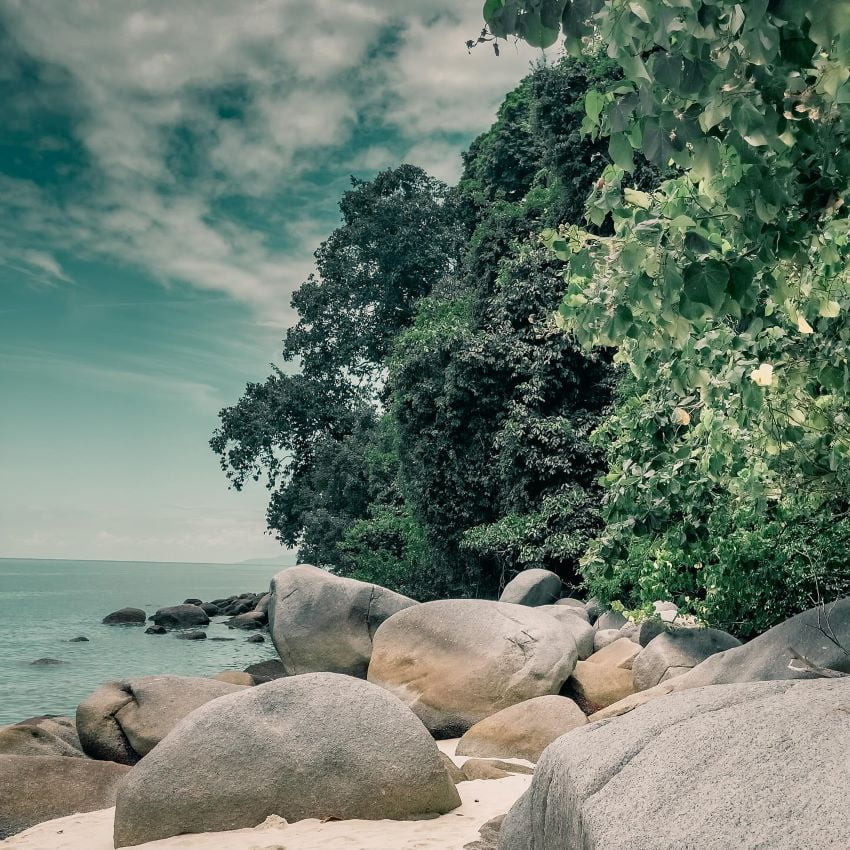 Situated on Penang Island, this is Malaysia's smallest national park, but it's teeming with natural beauty. You can explore lush jungles, trek to secluded beaches, and spot a wide range of wildlife.
Endau-Rompin National Park:
This pristine rainforest spans across the southern part of Peninsular Malaysia and is known for its lush greenery, cascading waterfalls, and diverse wildlife, including tigers, elephants, and tapirs.
Read More: Top 12 Natural Places to Visit in Thailand
Pulau Redang:
Redang Island, located off the east coast of Peninsular Malaysia, is celebrated for its crystal-clear waters, vibrant coral reefs, and marine life. It's a must-visit for snorkeling, scuba diving, and beach relaxation.
Kuala Selangor Fireflies:
Witness the mesmerizing spectacle of fireflies at Kuala Selangor. A boat ride along the river at night allows you to see thousands of fireflies illuminating the mangroves, creating a truly magical experience.
Read More: Top 10 Natural Places to Visit in Sri Lanka
Conclusion
Malaysia's natural beauty is a treasure trove of unique experiences, from trekking through ancient rainforests to exploring stunning coral reefs and mysterious caves. As you plan your next adventure, consider including these top 11 natural places in Malaysia on your itinerary. Each destination offers a glimpse into the country's rich biodiversity and natural wonders, promising an unforgettable journey and the chance to create lasting memories in one of Southeast Asia's most captivating destinations.
About Author