Top 100 Bucket List of Natural Places to Visit in India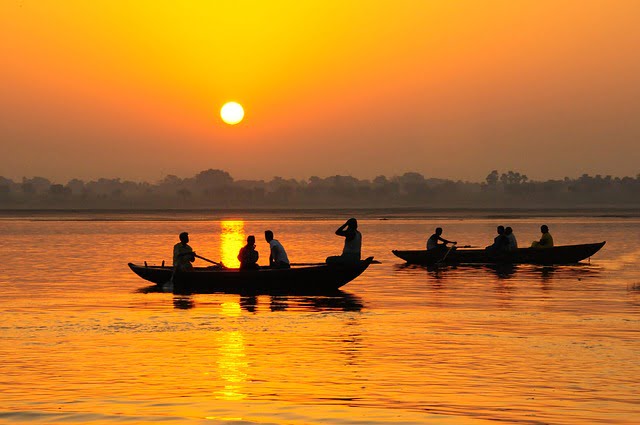 Creating a comprehensive bucket list of natural places to visit in India is quite a task, as the country is incredibly diverse and offers a multitude of stunning natural destinations. While it's impossible to cover every amazing spot, here is a list of 100 must-visit natural places in India to inspire your wanderlust:
North India:
Leh-Ladakh, Jammu & Kashmir
The Valley of Flowers, Uttarakhand
Nanda Devi National Park, Uttarakhand
Rohtang Pass, Himachal Pradesh
Pin Valley National Park, Himachal Pradesh
Great Himalayan National Park, Himachal Pradesh
Spiti Valley, Himachal Pradesh
Nubra Valley, Jammu & Kashmir
Rann of Kutch, Gujarat
Valley of Gods, Himachal Pradesh
Chandratal Lake, Himachal Pradesh
Hemis National Park, Jammu & Kashmir
Kashmir's Shikara Rides, Jammu & Kashmir
The Zanskar Valley, Jammu & Kashmir
Valley of Shepherds, Jammu & Kashmir
Dzongu, Sikkim
Chadar Trek, Ladakh
Auli, Uttarakhand
Rishikesh & Haridwar, Uttarakhand
Chopta, Uttarakhand
Read More: Top Tourist Places To Visit In Jammu And Kashmir
West India: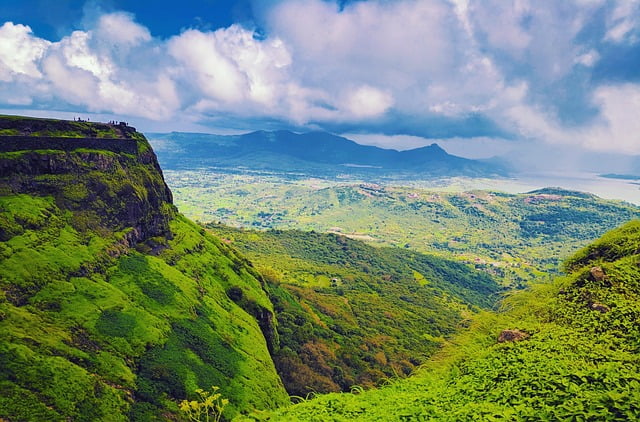 Goa's Beaches, Goa
Matheran, Maharashtra
Western Ghats, Maharashtra
Dudhsagar Waterfalls, Goa
Gir Forest National Park, Gujarat
Kaas Plateau, Maharashtra
Amboli, Maharashtra
Bhandardara, Maharashtra
Lonavala & Khandala, Maharashtra
Mahabaleshwar, Maharashtra
Mount Abu, Rajasthan
Read More: Best Natural Places To Visit in Monsoon in India
South India: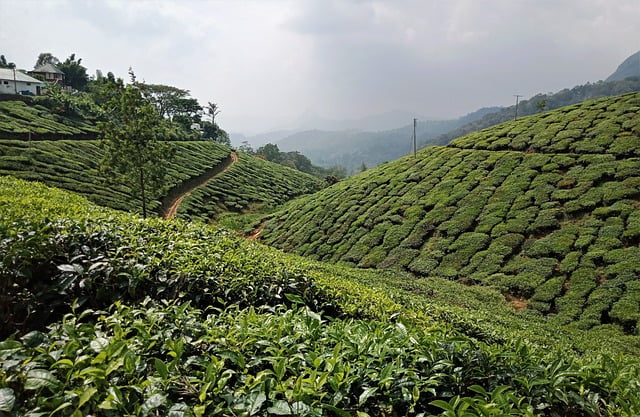 Kerala Backwaters, Kerala
Munnar, Kerala
Thekkady, Kerala
Wayanad, Kerala
Coorg, Karnataka
Jog Falls, Karnataka
Hampi, Karnataka
Gokarna, Karnataka
Pondicherry Beaches, Pondicherry
Nilgiri Mountains, Tamil Nadu
Kodaikanal, Tamil Nadu
Ooty, Tamil Nadu
Coonoor, Tamil Nadu
Yercaud, Tamil Nadu
Palani Hills, Tamil Nadu
Hogenakkal Falls, Tamil Nadu
Silent Valley National Park, Kerala
Periyar Wildlife Sanctuary, Kerala
Mysore, Karnataka
Read More: 10 Breath-taking Places You Must Visit Before You Die
East India:
Sundarbans, West Bengal
Andaman and Nicobar Islands
Kaziranga National Park, Assam
Darjeeling, West Bengal
Shillong, Meghalaya
Tawang, Arunachal Pradesh
Puri Beach, Odisha
Cherrapunji, Meghalaya
Laitlum Canyons, Meghalaya
Simlipal National Park, Odisha
 Read More: Exploring the Top 11 Mountain Peaks in the World
Central India:
Kanha National Park, Madhya Pradesh
Bandhavgarh National Park, Madhya Pradesh
Pench National Park, Madhya Pradesh
Satpura Tiger Reserve, Madhya Pradesh
Bhedaghat, Madhya Pradesh
Panchmarhi, Madhya Pradesh
Chitrakoot Falls, Chhattisgarh
Marble Rocks, Madhya Pradesh
Read More: The Best Places to Visit in Sikkim
Northeast India: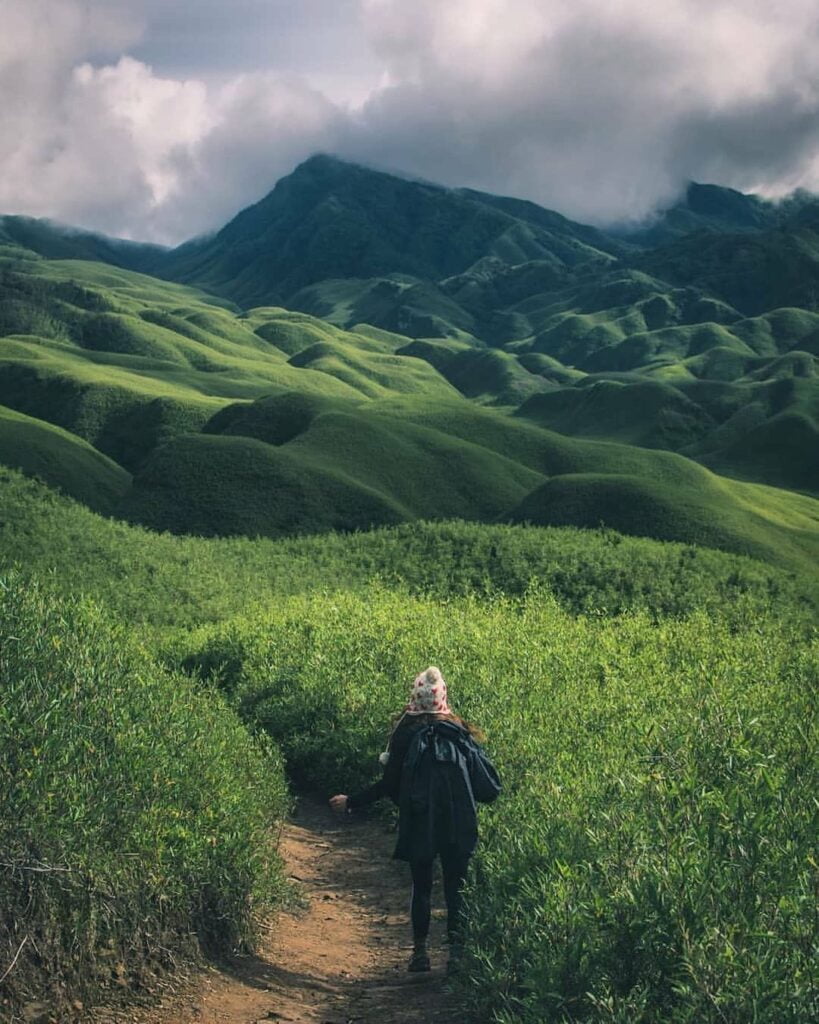 Tawang Monastery, Arunachal Pradesh
Manas National Park, Assam
Majuli Island, Assam
Ziro Valley, Arunachal Pradesh
Nameri National Park, Assam
Meghalaya's Living Root Bridges
Dzukou Valley, Nagaland
Lachung & Lachen, Sikkim
Phawngpui Peak, Mizoram
Reiek, Mizoram
 Read More: 10 Must-Visit National Parks in India
Islands: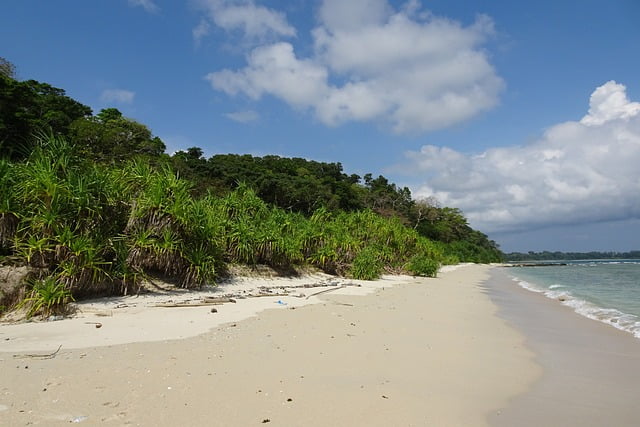 Neil Island, Andaman and Nicobar Islands
Havelock Island, Andaman and Nicobar Islands
Ross Island, Andaman and Nicobar Islands
Little Andaman Island, Andaman and Nicobar Islands
 Read More: Top 10 Natural Places to Visit in Maharashtra
Desert and Plains:
Thar Desert, Rajasthan
Desert National Park, Rajasthan
Jaisalmer, Rajasthan
Pushkar, Rajasthan
Jaipur, Rajasthan
Taj Mahal, Uttar Pradesh
Sundown at Varanasi, Uttar Pradesh
Bharatpur Bird Sanctuary, Rajasthan
Sariska Tiger Reserve, Rajasthan
Bhangarh Fort, Rajasthan
Rann of Kutch, Gujarat
Runn Utsav, Gujarat
Mahabalipuram, Tamil Nadu
Pichavaram Mangrove Forest, Tamil Nadu
Chilika Lake, Odisha
Bhitarkanika National Park, Odisha
Khajuraho Temples, Madhya Pradesh
Bhutan's Taktsang Monastery (Paro Taktsang)
Read More: Best Places To Visit In Himachal Pradesh
This extensive list covers some of the most breathtaking natural places in India, from the snowy Himalayan peaks to the sun-kissed beaches, lush forests, and remote islands. Each destination offers its unique charm and beauty, making India a must-visit for all nature lovers and adventurers.
About Author