Top Natural Places to Visit in Bhutan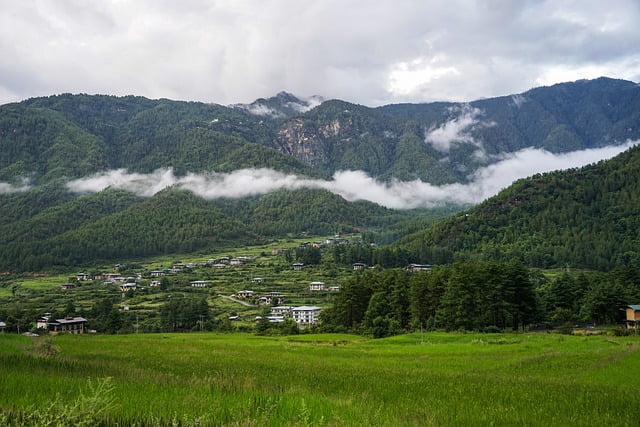 Located in the heart of the Himalayas, the Kingdom of Bhutan is known worldwide for its breathtaking natural beauty and pristine landscapes. Often known as the "Land of the Thunder Dragon," Bhutan offers a unique blend of culture and nature. This small Himalayan kingdom is a paradise for nature lovers and adventure seekers. In this blog post, we will learn about the top natural places to visit in Bhutan.
List of Top Natural Places to Visit in Bhutan
Paro Valley
Thimphu Valley
Punakha Valley
Phobjikha Valley
Ha Valley
Bumthang Valley
Jigme Dorji National Park
Chele La Pass
Dochula Pass
Sakteng Wildlife Sanctuary
Torsa Strict Nature Reserve
Royal Manas National Park
Natural Places to Visit in Bhutan
Paro Valley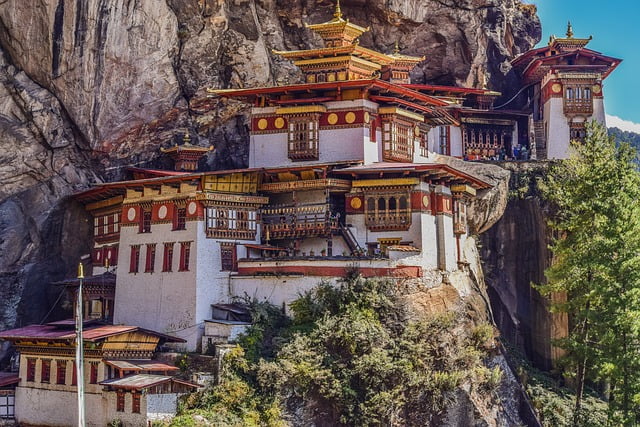 The enchanting Paro Valley is a destination that captivates travelers with its breathtaking natural beauty and rich cultural heritage. This picturesque valley, nestled amidst rolling hills and framed by lush greenery, is one of Bhutan's most iconic regions. Here is located the Paro Takhtsang Monastery, often known as the Tiger's Nest Monastery.
Read More: 12 Most Popular Waterfall in India
Thimphu Valley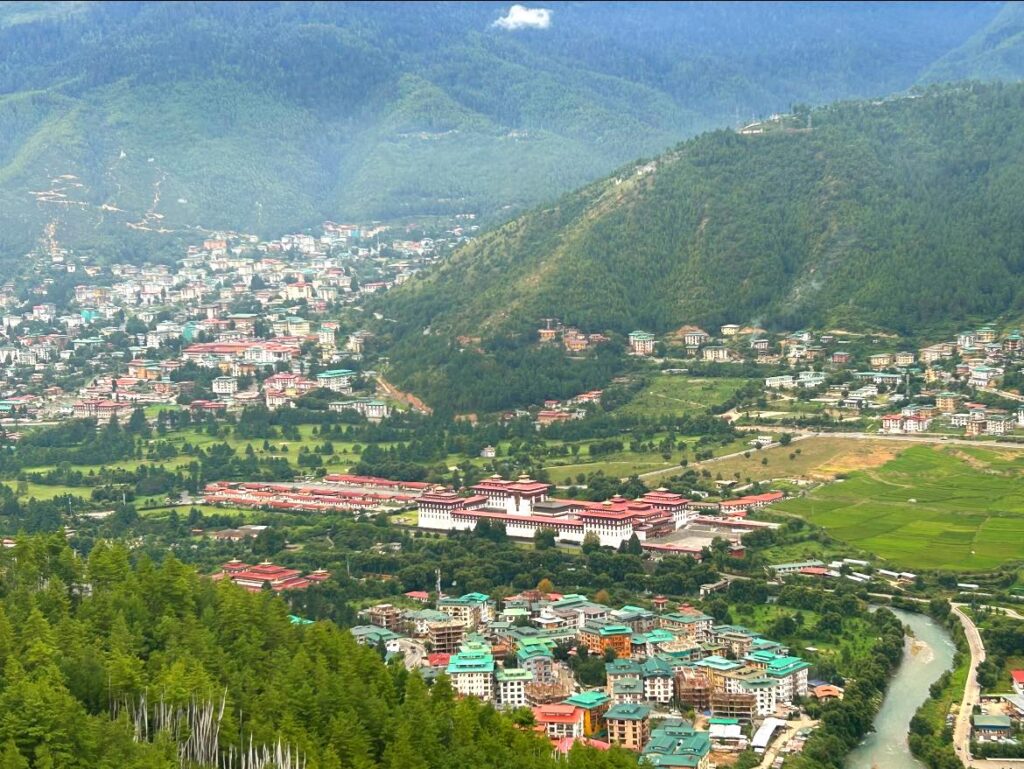 Thimphu, the capital of Bhutan, is situated in a beautiful valley surrounded by hills. Although it is a bustling city, it still retains a charming and traditional feel. Don't miss the serene Tashicho Dzong, the giant Buddha Dordenma statue, and the lively weekend market.
Punakha Valley
Known for its fertile farmland and the historic Punakha Dzong, the valley is a peaceful and picturesque destination. The suspension bridge over the Mo Chhu River offers a breathtaking view of the Dzong and the surrounding hills.
Read More: Top 10 Natural Wonders of the World
Phobjikha Valley
Phobjikha Valley, a glacial valley in central Bhutan, is a paradise for bird watchers. It is the winter habitat of the endangered black-necked cranes. Visit Gangti Monastery and enjoy the stunning landscape.
Haa Valley
Ha Valley, one of the hidden gems of Bhutan, is a remote and pristine destination. The valley is known for its traditional architecture, serene monasteries, and beautiful hiking trails. The annual Ha Summer Festival is a cultural attraction.
Read More: 10 Breath-taking Places You Must Visit Before You Die
Bumthang Valley
Bumthang is often called the "Switzerland of Bhutan" because of its alpine-like landscape. Explore the Jakar Dzong, visit the sacred Jambe Lhakhang, and hike to the mysterious Mebar Tsho (Burning Lake).
Jigme Dorji National Park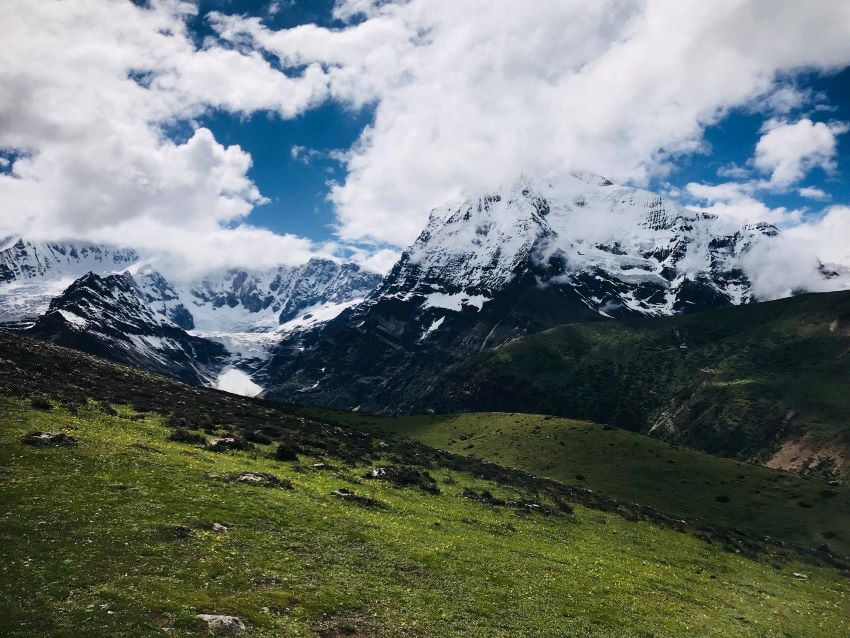 As Bhutan's largest national park, Jigme Dorji National Park is a paradise for wildlife lovers and trekkers. Spot the elusive snow leopard, takin, and red panda as you trek through lush forests and grasslands.
Read More: Exploring the Top 11 Mountain Peaks in the World
Chele La Pass
For panoramic views of the Himalayas, visit Chele La Pass, one of the highest motorable passes in Bhutan. The pass connects Paro and Haa Valley and offers a breathtaking view of snow-clad peaks.
Dochula Pass
Located on the road from Thimphu to Punakha, Dochula Pass is famous for its stunning 108 rock formations and panoramic views of the Himalayan range. It is especially beautiful in winter when the peaks are covered with snow.
Read More: 12 Best Natural Wonders in Alaska
Sakteng Wildlife Sanctuary
This sanctuary in eastern Bhutan is home to a wide variety of flora and fauna. Trekking through the pristine landscapes of Sakteng and meeting the nomadic Brokpa people is a unique experience.
Torsa Strict Nature Reserve
Located in the southwest, Torsa Strict Nature Reserve is a paradise for nature lovers. It is home to the Bengal tiger, clouded leopard, and many other wildlife species. Explore lush forests and pristine rivers.
Royal Manas National Park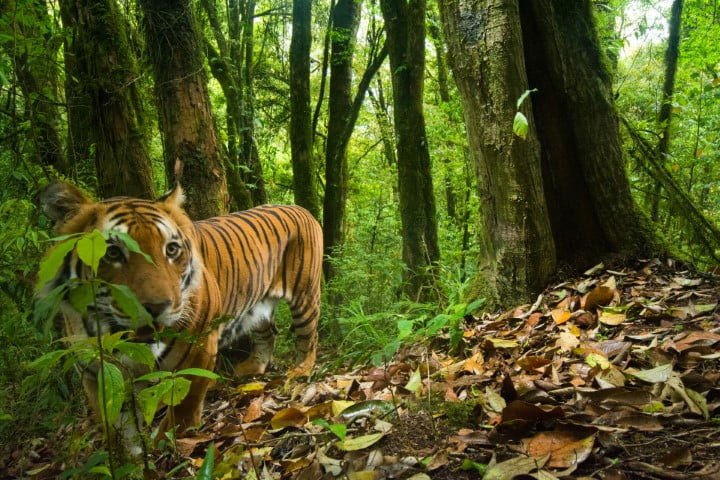 Located in the southern part of Bhutan, this national park is a UNESCO World Heritage Site and biodiversity hotspot. It is a sanctuary for elephants, tigers, and many bird species. Explore the diverse ecosystem of the park and enjoy a river safari.
Read More: Top 10 Nature-Friendly Countries in the World
Conclusion
The natural beauty of Bhutan is no less than enchanting. The country's commitment to preserving its environment and culture makes it a truly unique destination. These top 12 natural places to visit in Bhutan offer a glimpse of the state's stunning landscapes, serene valleys, and rich biodiversity. Whether you are a nature lover, adventurer, or cultural enthusiast, Bhutan has something to offer every traveler seeking an authentic Himalayan experience.
About Author