Top Natural Places To Visit In Madhya Pradesh State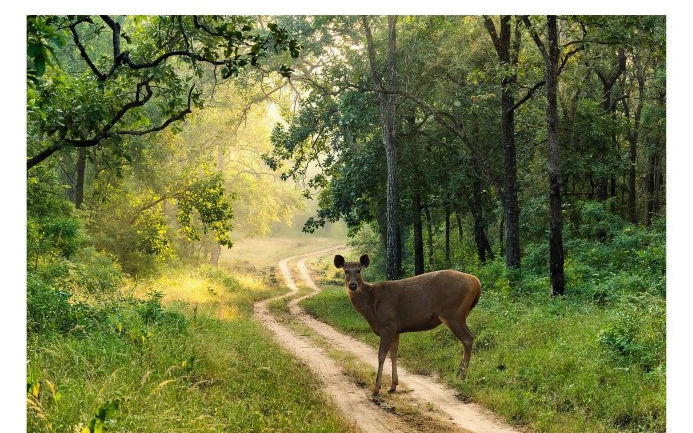 Settle in the heart of India, Madhya Pradesh unveils its abundant natural beauty, profound historical significance, and captivating cultural richness. Nestled in the central part of the country, Madhya Pradesh offers a plethora of natural wonders that will leave you awestruck. From magnificent wildlife sanctuaries to breathtaking landscapes, this state is a paradise for nature enthusiasts. In this article, we will explore the top natural places to visit in Madhya Pradesh, each offering a unique and unforgettable experience.
1. Bandhavgarh National Park – Majestic Wildlife and Scenic Beauty
start with a thrilling wildlife adventure at Bandhavgarh National Park, known for its majestic tigers and diverse flora and fauna. Spread across a vast area, this national park offers a perfect blend of dense forests, rolling hills, and open meadows.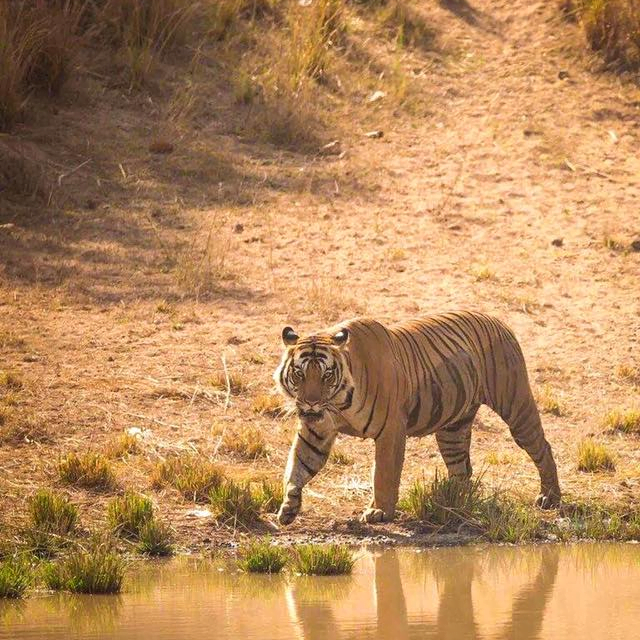 As you traverse through the park on a safari, keep your cameras ready to capture glimpses of leopards, deer, langurs, and various bird species. The towering Bandhavgarh Fort nestled amidst the wilderness adds a touch of history to this natural marvel.
2. Pachmarhi – The Queen of Satpura Range
Nestled in the Satpura Range, Pachmarhi is a hill station that will enchant you with its serene ambiance and lush greenery. This picturesque destination offers a respite from the bustling city life, with its tranquil waterfalls, meandering streams, and dense forests.
Explore the beautiful Pandav Caves, Bee Falls, and Dhoopgarh, the highest point in the Satpura Range, to witness stunning sunsets. Pachmarhi is a perfect getaway for nature lovers and adventure enthusiasts alike.
Read More: Top 10 Must-Visit Places in Madhya Pradesh
3. Kanha National Park – A Wildlife Haven in Central India
Renowned for its extensive tiger population and unwavering commitment to conservation, Kanha National Park proudly stands as one of the largest and most famous national parks in India. The dense sal forests, grassy meadows, and crystal-clear streams create an enchanting setting for wildlife enthusiasts.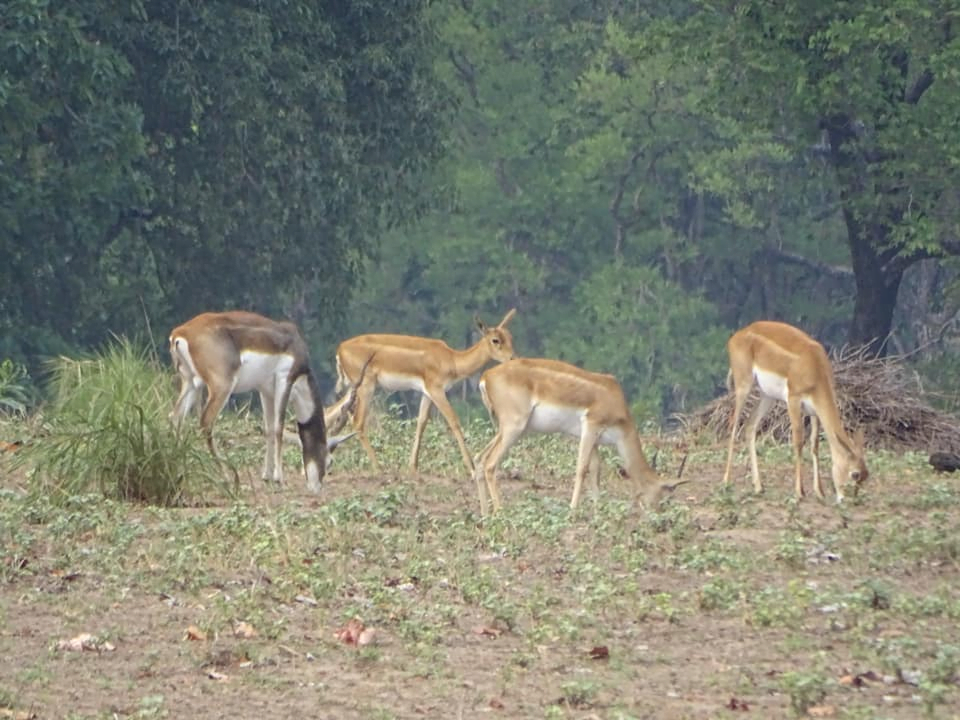 Embark on a jeep safari to spot tigers, leopards, sloth bears, and an array of bird species. Kanha's pristine landscapes and the mesmerizing sound of nature will leave you in awe.
4. Bhedaghat – The Mesmerizing Marble Rocks
Located on the banks of the Narmada River, Bhedaghat is a natural wonder that showcases the magnificence of marble rocks. As you sail through the crystal-clear waters, towering cliffs of white marble surround you, creating a mesmerizing sight.
The sunlight reflecting off the marble during the day and the breathtakingly illuminated rocks during moonlit nights offer an unforgettable experience. Don't miss the magnificent Dhuandhar Falls, where the Narmada River plunges through the marble rocks, creating a mist-like spray.
5. Amarkantak – The Source of Holy Rivers
Surrounded by the majestic Vindhya and Satpura ranges, Amarkantak emerges as a revered holy town, recognized as the holy source of the sacred rivers Narmada and Son. Within its serene embrace, this mesmerizing destination mesmerizes the visitors with lush green forests, mesmerizing waterfalls and ancient temples.
Visit the Narmada Udgam Temple, where the Narmada River emerges from a stone slab, and the Kapildhara Waterfall, known for its scenic beauty. Amarkantak is not just a pilgrimage site but also a paradise for nature lovers seeking tranquility.
6. Pench National Park – A Breathtaking Tiger Reserve
Pench National Park, straddling the border of Madhya Pradesh and Maharashtra, is a haven for wildlife enthusiasts and photographers. The park's dense forests, serene rivers, and rolling hills inspired Rudyard Kipling's famous novel, "The Jungle Book."
Embark on a thrilling safari to witness the majestic tigers, leopards, deer, and a myriad of bird species. The tranquil ambiance and the raw beauty of Pench will leave you spellbound.
Read More: Discover the Hidden Gems: 10 Must-Visit Places in Madhya Pradesh
7. Satpura National Park – A tranquil Haven for Wildlife
Satpura National Park, nestled in the Satpura Range, is a lesser-known gem offering a peaceful and offbeat wildlife experience. With its rugged terrains, dense forests, and meandering rivers, Satpura provides a perfect habitat for diverse flora and fauna.
Start a thrilling safari, indulge in boat rides, and explore the ancient caves to encounter leopards, sloth bears, Indian gaurs, and a rich avian population. Satpura's untouched beauty and tranquil surroundings make it a paradise for nature enthusiasts.
FAQs
Is it safe to visit natural places in Madhya Pradesh?
Madhya Pradesh is generally safe for tourists including its natural sites. Nevertheless, it is imperative to prioritize safety by taking necessary precautions, following local guidelines and ensuring your trip is accompanied by a reliable guide or reputable tour operator.
2. Which is the best time to visit Madhya Pradesh for nature enthusiasts?
For nature enthusiasts, the best time to visit Madhya Pradesh is during the winter season from October to March. The weather is pleasant, and wildlife sightings are high during this time.
3. Is accommodation available near these natural places?
In fact, a plethora of accommodation options await near these picturesque destinations, ranging from lavish resorts to wallet-friendly guesthouses, for different preferences and budgets. By booking early, you can rest easy knowing that your stay is secure and can focus on enjoying your trip to the fullest.
4. Can I go on safari in these national parks?
Yes, most of the national parks mentioned in this article offer safari experiences. Led by knowledgeable guides, these safaris offer a remarkable opportunity to see wildlife thriving in their natural habitats. To make the most of this experience, it's essential to review park guidelines and make sure to book well in advance. This will help secure your spot and allow you to embark on an unforgettable wildlife adventure with peace of mind.
5. Are these natural spaces accessible to people with disabilities?
Accessibility may vary from location to location. They can provide valuable information and help you make the necessary arrangements for a comfortable journey. They can provide comprehensive information and provide the assistance you need to make your trip as comfortable and enjoyable as possible.
About Author