11 Best Natural Cities in India: Where Nature Meets Urban Life
India, a land of diversity, offers a unique blend of natural beauty and bustling urban life. While many cities are renowned for their rich cultural heritage and economic significance, others are known for their breathtaking natural landscapes. In this blog post, we will take you on a journey through the 11 best natural cities in India where nature takes center stage, offering residents and tourists a chance to escape the hustle and bustle of city life and immerse themselves in the serene beauty of the natural world.
List of 11 Best Natural Cities in India: Where Nature Meets Urban Life
Manali, Himachal Pradesh
Rishikesh, Uttarakhand
Munnar, Kerala
Srinagar, Jammu and Kashmir
Darjeeling, West Bengal
Jaipur, Rajasthan
Udaipur, Rajasthan
Ooty, Tamil Nadu
Rann of Kutch, Gujarat
Shillong, Meghalaya
Best Natural Cities in India
Manali, Himachal Pradesh:
Nestled in the Himalayas, Manali is a paradise for nature enthusiasts. Surrounded by lush forests, snow-capped peaks, and the serene Beas River, this hill station is the perfect place to experience the beauty of the mountains.
Read More: Top Tourist Places To Visit In Jammu And Kashmir
Rishikesh, Uttarakhand:
Rishikesh, located along the banks of the holy Ganges River, is not only a spiritual hub but also a natural wonderland. Adventure seekers can enjoy white-water rafting, trekking, and yoga amidst the breathtaking Himalayan foothills.
Munnar, Kerala: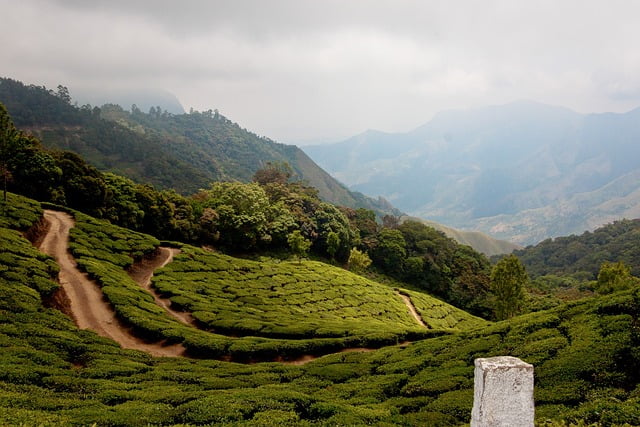 Kerala's lush tea gardens, misty hills, and serene lakes make Munnar a picture-perfect natural city. You can explore the Eravikulam National Park, home to the endangered Nilgiri tahr, and relax by the soothing backwaters.
Read More: 12 Most Popular Waterfall in India
Srinagar, Jammu and Kashmir:
Known as the 'Venice of the East,' Srinagar boasts stunning Dal Lake, pristine gardens, and the iconic Shikara rides. The city offers an incredible fusion of natural beauty and cultural richness.
Darjeeling, West Bengal:
Darjeeling, with its world-famous tea plantations, offers spectacular views of the Himalayas, including the majestic Kanchenjunga. The toy train ride through the city's picturesque landscapes is a must-try experience.
Read More: Best Places for Tracking In Uttrakhand
Jaipur, Rajasthan:
Jaipur, often referred to as the 'Pink City,' is not only famous for its historical forts and palaces but also for its captivating Jal Mahal. This stunning palace appears to float on the Man Sagar Lake, creating a surreal natural urban setting.
Udaipur, Rajasthan:
Udaipur, often called the "Venice of the East," is celebrated for its captivating artificial lakes, among which Lake Pichola and Fateh Sagar Lake stand out. These lakes are set amidst a backdrop of majestic palaces and rolling hills, creating a truly enchanting landscape. The beauty of Udaipur is truly mesmerizing.
 Read More: Top Religious Places Situated On the Hill in Uttarakhand
Ooty, Tamil Nadu:
The Nilgiri Hills surround Ooty, making it a delightful escape for nature lovers. The lush greenery, pristine lakes, and picturesque gardens like the Botanical Gardens create a serene atmosphere.
Coorg, Karnataka:
Coorg, also known as Kodagu, is a serene hill station with coffee plantations, dense forests, and serene waterfalls. It's an ideal place for nature enthusiasts and adventure seekers.
 Read More: Top 10 Natural Places to Visit in Maharashtra
Rann of Kutch, Gujarat:
The Rann of Kutch is a unique natural wonder in India. This salt desert comes alive during the Rann Utsav with a moonlit landscape that's truly out of this world.
Shillong, Meghalaya: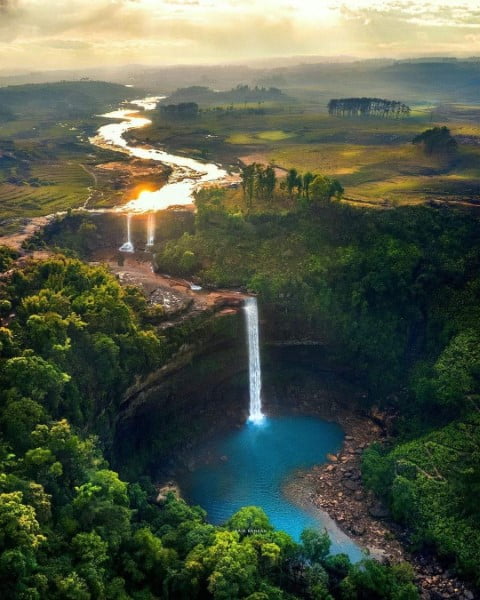 Shillong, the 'Scotland of the East,' is known for its rolling hills, lush forests, and numerous waterfalls. Exploring the cleanest village in Asia, Mawlynnong is a must for nature lovers.
Read More: Natural Tourist Attractions in South India
Conclusion:
India's natural cities offer a perfect blend of urban amenities and natural beauty. These 11 cities are not just tourist destinations but also places where residents can experience the best of both worlds. Whether you seek tranquility in the hills, adventure in the wilderness, or the mesmerizing beauty of lakes and rivers, these cities have it all. So, pack your bags and embark on a journey to discover the 11 best natural cities in India, where nature's wonders await.
About Author