Explore the Winter Wonderland: 10 Must-Visit Winter Destinations in Himachal Pradesh
Nestled in the heart of the Himalayas, Himachal Pradesh is a paradise for nature enthusiasts and adventure seekers. While this state is a year-round destination, it transforms into a winter wonderland during the colder months. The snow-capped mountains, charming hill stations, and the cozy warmth of local culture make Himachal Pradesh a perfect winter destination. In this blog post, we will explore the 10 best winter destinations in Himachal Pradesh.
List of 10 Places to Visit in Himachal Pradesh in Winter
Manali
Shimla
Dharamshala
Manikaran
Dalhousie
McLeod Ganj
Chamba
Kasol
Bir-Billing
Kalpa
Must-Visit Winter Destinations in Himachal Pradesh
Manali
Manali is perhaps the most popular winter destination in Himachal Pradesh. The picturesque town is known for its snow-covered landscapes, adventure activities like skiing and snowboarding, and the vibrant Mall Road. The Solang Valley, just a short drive away, is a hot spot for winter sports.
Read More: Top Tourist Places To Visit In Jammu And Kashmir
Shimla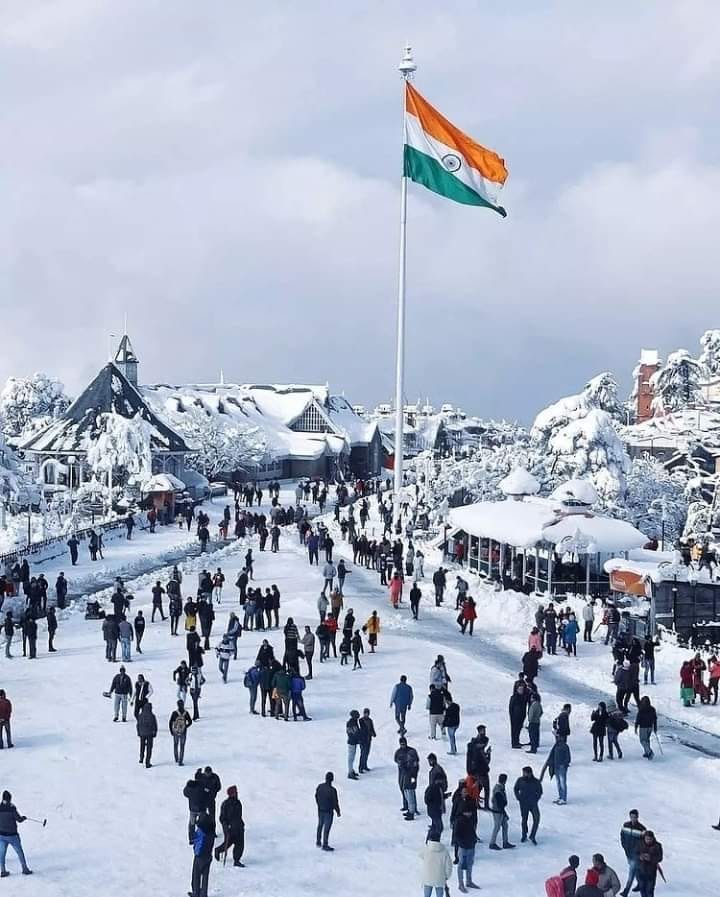 Shimla, the capital of Himachal Pradesh, is a year-round destination, but it takes on a special charm in the winter. The colonial-era architecture, the Ridge, and the Mall Road become even more enchanting when dusted with snow. You can also visit Kufri for snow-based activities and enjoy the scenic beauty of this hill station.
Dharamshala
Dharamshala, the residence of the Dalai Lama, offers a unique blend of Tibetan and Indian culture. In winter, you can explore the Buddhist monasteries, visit McLeod Ganj, and take in the serene beauty of the Dhauladhar mountains.
Read More: Famous Places To Visit In Madhya Pradesh
Manikaran
Manikaran is famous for its hot springs, which are perfect for a relaxing winter dip. The town is also a sacred place for Sikhs and Hindus, making it a unique cultural destination. Enjoy local cuisine, including the famous Manikaran saag and rice.
Dalhousie
Dalhousie is another picturesque winter destination. The town's colonial charm, pine-clad valleys, and views of the snow-capped peaks create a cozy and romantic ambiance. Stroll through the Subhash Baoli, and Khajjiar, and enjoy the local Tibetan cuisine.
Read More: Best Places for Tracking In Uttrakhand
McLeod Ganj
McLeod Ganj, also known as "Little Lhasa," is a Tibetan haven in Himachal Pradesh. In winter, you can explore the Tibetan culture, visit monasteries, and enjoy breathtaking views of the Dhauladhar range. It's also a great place to start treks into the surrounding mountains.
Chamba
Chamba is known for its historical temples, ancient palaces, and the Chaugan, a grassy field surrounded by buildings that is often covered in snow during the winter. The serene Ravi River adds to the charm, making it a perfect winter destination.
Read More: The World's Most Beautiful Mountain Rivers
Kasol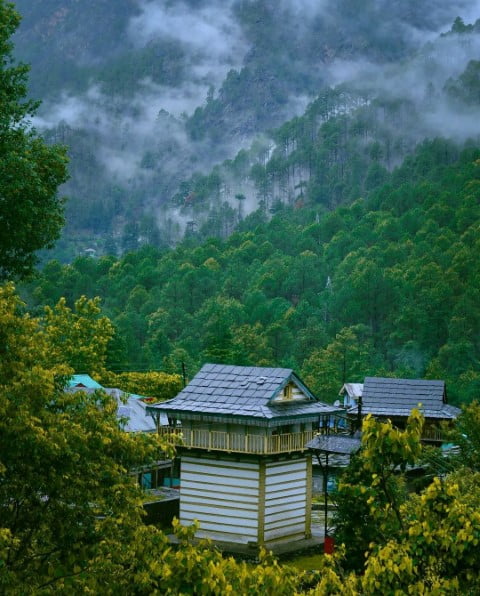 Kasol, nestled in the Parvati Valley, is a popular destination for backpackers and trekkers. In the winter, it offers a serene atmosphere with fewer crowds, making it an excellent time to explore the natural beauty and engage in adventure activities.
Bir-Billing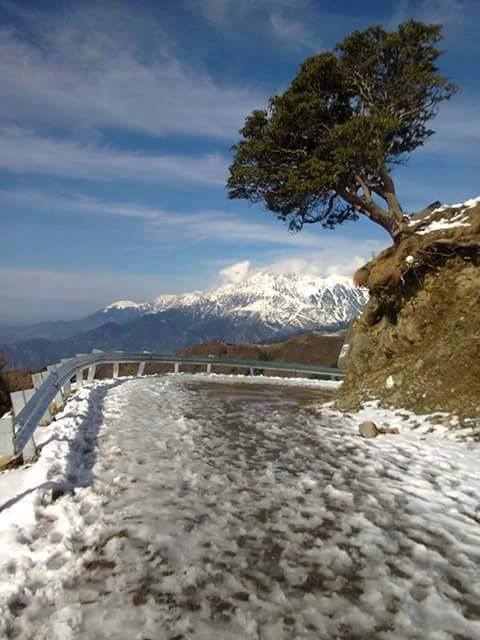 Bir-Billing is famous for paragliding, and in the winter, this adventure sport takes on a new dimension with the stunning snow-covered landscapes. The small village of Bir offers a peaceful escape for those looking to unwind in the winter.
 Read More: The Best Places to Visit in Sikkim
Kalpa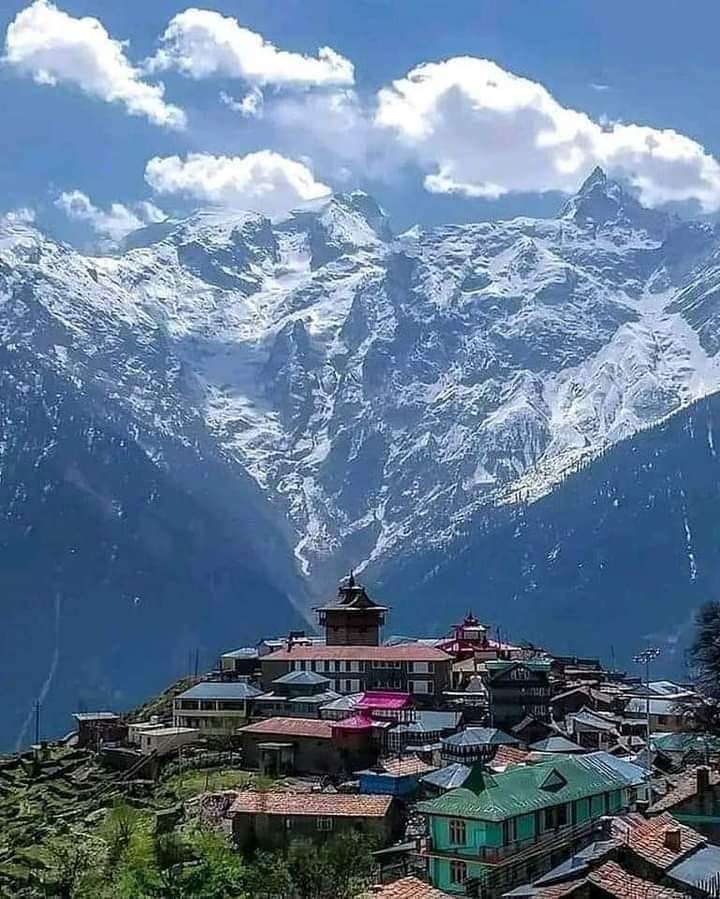 Kalpa, in Kinnaur district, is a hidden gem in Himachal Pradesh. The village offers breathtaking views of the Kinner Kailash peaks, and in winter, it becomes a tranquil paradise. Experience the unique local culture and relish the scenic beauty.
 Read More: Top 10 Natural Places to Visit in Maharashtra
Conclusion
Himachal Pradesh is truly a winter wonderland, offering a wide range of destinations to explore during the colder months. From the popular hill stations like Manali and Shimla to the lesser-known gems like Kalpa and Bir-Billing, each place has its own unique charm to offer. Whether you're seeking adventure, cultural experiences, or just a peaceful escape, Himachal Pradesh's winter destinations have something for everyone. So, bundle up and embark on a memorable winter journey through the snow-covered landscapes of this enchanting state.
About Author