11 Best Winter Destinations in Kerala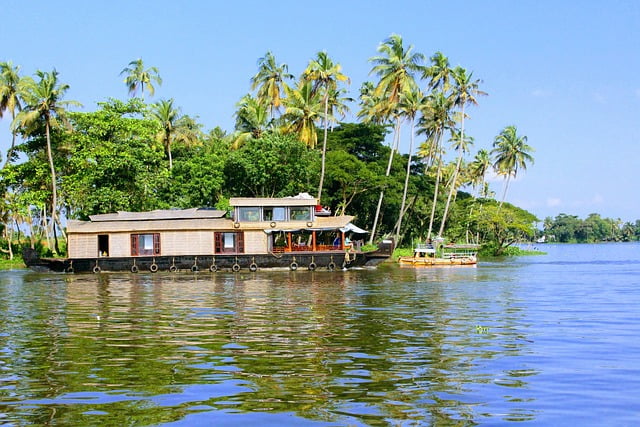 As the winter season rolls around, the lush state of Kerala, located on the southwestern coast of India, takes on a new charm. Known for its tropical climate and abundant natural beauty, Kerala has become a haven for travelers seeking a unique winter experience. From misty hill stations to tranquil backwaters, Kerala offers an array of destinations that are perfect for a winter escape. In this blog post, we'll explore the 11 best winter destinations in Kerala.
List of 11 Best Winter Destinations in Kerala
Munnar
Wayanad
Alleppey
Thekkady
Vagamon
Kumarakom
Gavi
Kovalam
Ponmudi
Bekal
Palakkad
Best Winter Destinations in Kerala
Munnar:
Munnar is Kerala's crown jewel during the winter months. This hill station is adorned with tea gardens, mist-covered hills, and a pleasant chill in the air. Don't miss the opportunity to take a walk through the tea plantations and sip on a steaming cup of freshly brewed tea.
Read More: Top Tourist Places To Visit In Jammu And Kashmir
Wayanad:
Wayanad, located in the Western Ghats, is a treasure trove of natural wonders. With its cool weather, lush forests, and abundant wildlife, it's an ideal place for nature enthusiasts and adventure seekers.
Alleppey:
Alleppey, also known as Alappuzha, is famous for its tranquil backwaters. A houseboat ride through the serene canals and lakes during winter is a surreal experience that you won't forget.
Read More: 10 Largest Freshwater Lakes in The World
Thekkady:
Thekkady, home to the Periyar Wildlife Sanctuary, is perfect for wildlife enthusiasts. Take a boat safari to spot elephants, tigers, and a variety of bird species. The cool climate adds to the adventure.
Vagamon:
Vagamon is a hidden gem with its rolling meadows and pine forests. The winter season brings a blanket of mist and the opportunity for paragliding and trekking.
Kumarakom:
Kumarakom, another backwater destination, is known for its serene beauty. Winter is the ideal time to visit for birdwatching and enjoying the pleasant climate.
 Read More: Top 10 Natural Places to Visit in Maharashtra
Gavi:
Gavi is a peaceful and remote village located in the Periyar Tiger Reserve. It offers an off-the-beaten-path experience with its lush landscapes and trekking trails.
Kovalam:
Kovalam is a popular beach destination in Kerala. During winter, the weather is perfect for beach activities and water sports. Enjoy the stunning sunsets and the vibrant local culture.
Ponmudi:
Ponmudi, a hill station near Trivandrum, offers a refreshing escape from the city. The misty hills and lush greenery make it a great place for a winter getaway.
Read More: 11 Natural Wonders of Northeast India
Bekal:
Bekal is famous for its fort, beaches, and serene ambiance. During the winter season, the weather is comfortable for exploring the historic sites and enjoying the scenic beauty.
Palakkad:
Palakkad is known for its rich culture and lush landscapes. The Palakkad Gap, a low mountain pass, allows cool air to flow in during winter, making it an ideal time to explore the region.
Read More: Top Natural Tourist Attractions in Uttarakhand
Conclusion:
Kerala's natural beauty and diverse landscapes make it a perfect destination for a winter escape. Whether you're looking for misty hill stations, tranquil backwaters, or vibrant beaches, Kerala has it all. These 11 destinations provide a glimpse into the magic that Kerala holds during the winter season. So, pack your bags, and get ready for a memorable winter adventure in "God's Own Country."
About Author