The 12 Best Natural Places to Visit in the Philippines
The Philippines is a tropical paradise known for its stunning natural beauty. With its pristine beaches, lush rainforests, and vibrant marine life, this archipelago offers travelers a myriad of opportunities to connect with nature. In this blog post, we'll take you on a journey through the 12 best natural places to visit in the Philippines, where you can experience the country's breathtaking landscapes and unique ecosystems.
The 12 Best Natural Places to Visit in the Philippines
Palawan
Banaue Rice Terraces
Chocolate Hills, Bohol
Mayon Volcano
Hinatuan Enchanted River
Tubbataha Reefs Natural Park
Siargao Island
Apo Island
Mount Apo
Hundred Islands National Park
Pagsanjan Falls
Bantayan Island
Natural Places to Visit in the Philippines
Palawan
Often hailed as the "Last Frontier" of the Philippines, Palawan is home to El Nido, Coron, and Puerto Princesa. Explore the mesmerizing limestone karst formations, crystal-clear waters, and vibrant marine life, including the world-famous underground river.
Read More: Best Natural Tourist Places in West Papua
Banaue Rice Terraces
The Banaue Rice Terraces are a UNESCO World Heritage site and are often referred to as the "Eighth Wonder of the World." These hand-carved rice terraces in the Cordillera region provide stunning views of the lush, green mountains.
Read More: Top 11 Geological Wonders of the World
Chocolate Hills, Bohol
Bohol's Chocolate Hills are an enigmatic natural wonder. These cone-shaped hills turn brown during the dry season, resembling a sea of chocolate kisses. Climb the viewing deck for panoramic vistas.
Read More: 7 Beautiful Places You Must See in Mawsynram
Mayon Volcano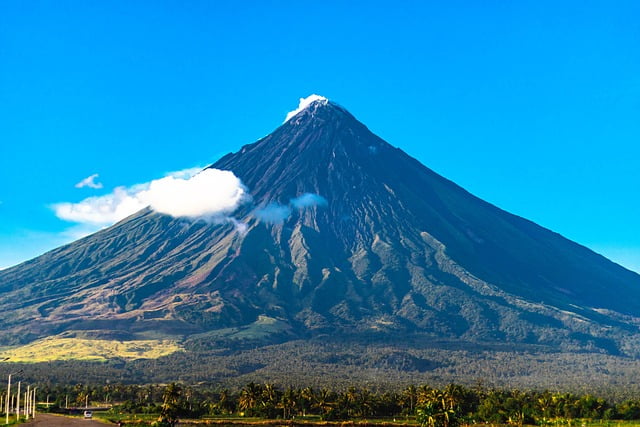 Mayon Volcano, often called the "perfect cone," is an active volcano located in the Bicol region. Its symmetrical beauty is a sight to behold, making it a popular spot for hikers and photographers.
Read More: The Best Natural Tourist Places in Papua New Guinea
Hinatuan Enchanted River
The Hinatuan Enchanted River is a crystal-clear spring that flows into a blue lagoon, surrounded by lush forests. The river is renowned for its surreal beauty and the feeling of enchantment it imparts.
Read More: Top Natural Places to Visit in Brunei
Tubbataha Reefs Natural Park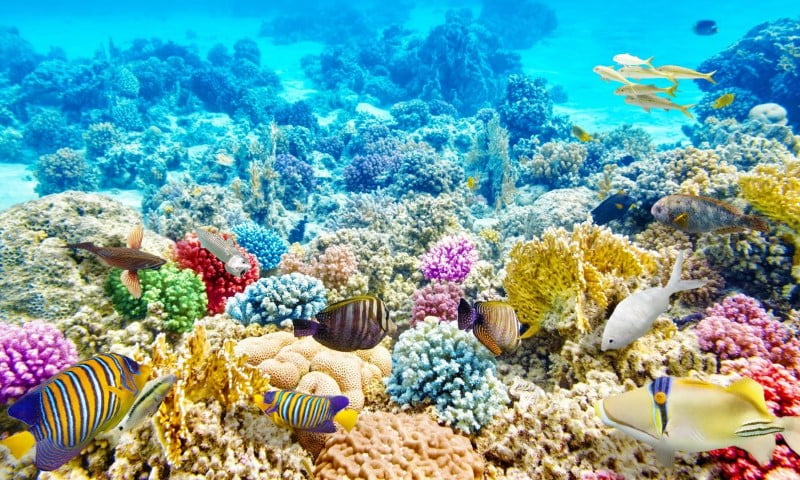 Tubbataha Reefs is a UNESCO World Heritage site and a haven for divers. Located in the Sulu Sea, it boasts pristine coral reefs, diverse marine life, and impressive drop-offs. It's one of the best places to witness the wonders of the underwater world.
Read More: India's Top 11 Natural Wonders
Siargao Island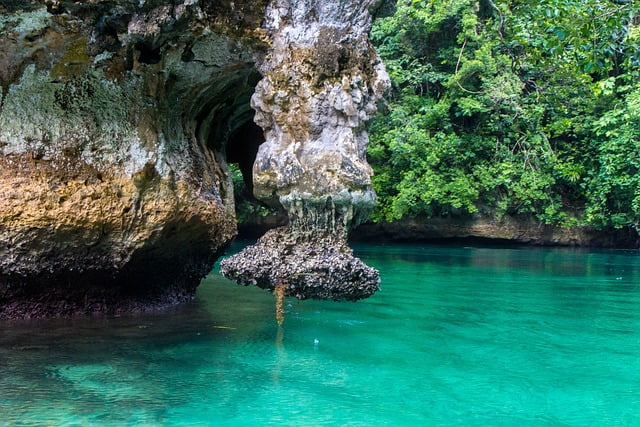 Siargao is famous for its beautiful beaches, lagoons, and the breathtaking Magpupungko Rock Pools. The island is also renowned for its laid-back atmosphere and world-class surfing spots.
Read More: Top 10 Natural Tourist Attractions in Sri Lanka
Apo Island
Apo Island is a marine sanctuary and one of the best places in the Philippines for snorkeling and diving. The coral gardens here are teeming with colorful marine life, including sea turtles.
Read More: Top 10 Natural Places to Visit in Vietnam
Mount Apo
Mount Apo is the highest peak in the Philippines and a challenging trek for hikers. The journey to its summit takes you through diverse ecosystems, including lush forests, mossy forests, and a barren summit.
Read More: Top 11 Best Natural Places to Visit in Malaysia
Hundred Islands National Park
Located in Alaminos, Pangasinan, this park features 124 small islands and islets. The islands are perfect for island-hopping, snorkeling, and exploring hidden caves and lagoons.
Read More: Top 11 World's Most Beautiful White Sand Beaches
Pagsanjan Falls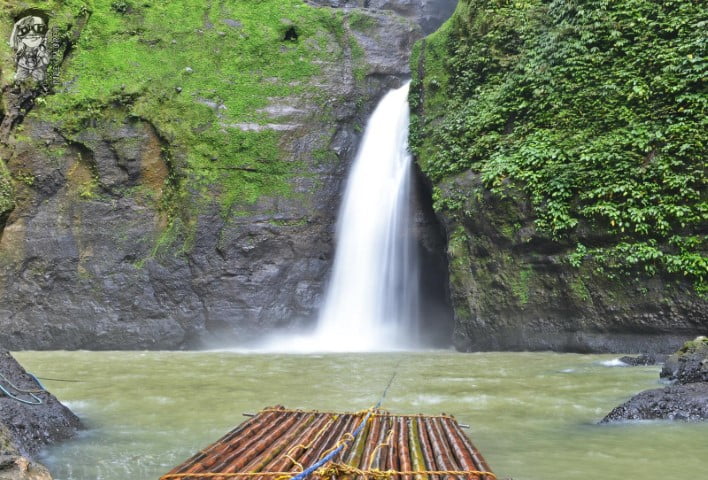 Pagsanjan Falls stands as a remarkable natural wonder that beckons exploration through a classic wooden boat ride along a meandering river. This splendid waterfall is embraced by abundant greenery, presenting a truly magnificent spectacle to behold.
Read More: Top Beaches in Andaman and Nicobar Islands
Bantayan Island
Bantayan Island is a serene paradise with white sandy beaches and crystal-clear waters. It's a place to unwind, relax, and soak in the beauty of the sea and sun.
Read More: Top 11 Natural Tourist Attractions in New Zealand
Conclusion
The Philippines is a treasure trove of natural wonders, offering travelers a chance to explore diverse ecosystems and pristine landscapes. From the limestone karsts of Palawan to the enchanting waters of the Hinatuan River, these 12 natural places in the Philippines provide an unforgettable adventure and an opportunity to connect with the beauty of nature. Whether you're an adventure seeker, beach lover, or simply someone who appreciates the wonders of the natural world, the Philippines has something for everyone. Prepare to be enchanted by the magic of these stunning destinations in the heart of Southeast Asia.
About Author