Top Natural Places to Visit in India in November
November in India is a magical time when the weather is mild, the monsoon season has receded, and nature is at its vibrant best. From the snow-capped peaks of the Himalayas to the pristine beaches of the south, India offers a plethora of natural wonders waiting to be explored. In this blog post, we will take you on a journey through some of the top natural places to visit in India during this enchanting month.
List of Top Natural Places to Visit in India in November
Kashmir, Jammu & Kashmir
Rann of Kutch, Gujarat
Spiti Valley, Himachal Pradesh
Jim Corbett National Park, Uttarakhand
Hampi, Karnataka
Goa
Andaman and Nicobar Islands
Natural Places to Visit in India in November
Kashmir, Jammu & Kashmir:
Known as "Paradise on Earth," Kashmir in November is a sight to behold. The lush green valleys transform into a canvas of vibrant red and gold as the Chinar trees shed their leaves. Srinagar's famous Dal Lake, surrounded by colorful Shikara boats, creates a postcard-perfect scene. Don't forget to explore the scenic landscapes of Gulmarg, Pahalgam, and Sonmarg.
Read More: Top Natural Places To Visit In Madhya Pradesh State
Rann of Kutch, Gujarat: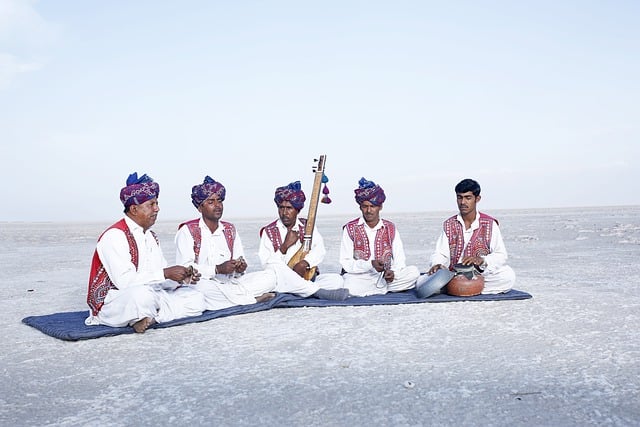 November marks the beginning of the Rann of Kutch's famous White Desert Festival. This vast salt desert comes alive with cultural performances, traditional crafts, and mesmerizing white salt flats under the full moon. It's a unique experience that you won't find anywhere else.
Read More: Top Tourist Places To Visit In Jammu And Kashmir
Spiti Valley, Himachal Pradesh:
If you're looking for a remote Himalayan escape, Spiti Valley is the place to be in November. The barren landscapes are dusted with a light layer of snow, and the clear skies make it perfect for stargazing. Visit ancient monasteries, hike through the rugged terrain, and immerse yourself in the local culture.
 Read More: Top Hill Stations of Uttarakhand State
Jim Corbett National Park, Uttarakhand:
Wildlife enthusiasts will find November the ideal time to visit Jim Corbett National Park. With the end of the monsoon, the forests are lush, and the animals are active. Take a jungle safari to spot tigers, leopards, elephants, and numerous bird species.
 Read More: The Best Places to Visit in Sikkim
Hampi, Karnataka:
The UNESCO World Heritage Site of Hampi is a historical and natural marvel. The weather in November is pleasant for exploring the ancient ruins, boulders, and the Tungabhadra River. Hire a bicycle and pedal through the mesmerizing landscape.
Read More: Best Places To Visit In Himachal Pradesh
Goa: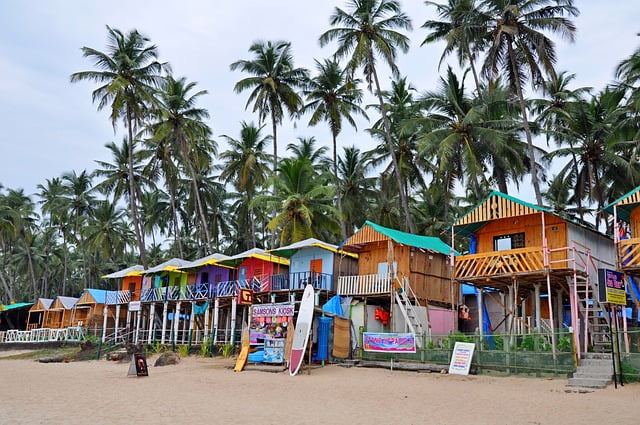 While Goa is famous for its beaches and nightlife, November is an ideal time to visit for a different reason. The weather is pleasant, and the crowds are thinner than during the peak season. Explore the beautiful beaches, lush forests, and unique spice plantations that make Goa a delightful destination.
Read More: 11 Natural Wonders of Northeast India
Andaman and Nicobar Islands:
For those seeking a tropical paradise, the Andaman and Nicobar Islands are a dream come true. With the monsoon gone, November offers the perfect time to indulge in water sports, explore pristine beaches, and dive into crystal-clear waters to witness vibrant coral reefs.
Read More: Natural Tourist Attractions in South India
Conclusion:
November is a fantastic time to explore the natural beauty that India has to offer. Whether you prefer the serene mountains, picturesque deserts, or pristine beaches, there's a destination to suit your preferences. These top natural places in India provide a unique and unforgettable travel experience, promising memories that will last a lifetime. So, pack your bags, plan your itinerary, and get ready to immerse yourself in the breathtaking landscapes and rich culture of India this November.
About Author